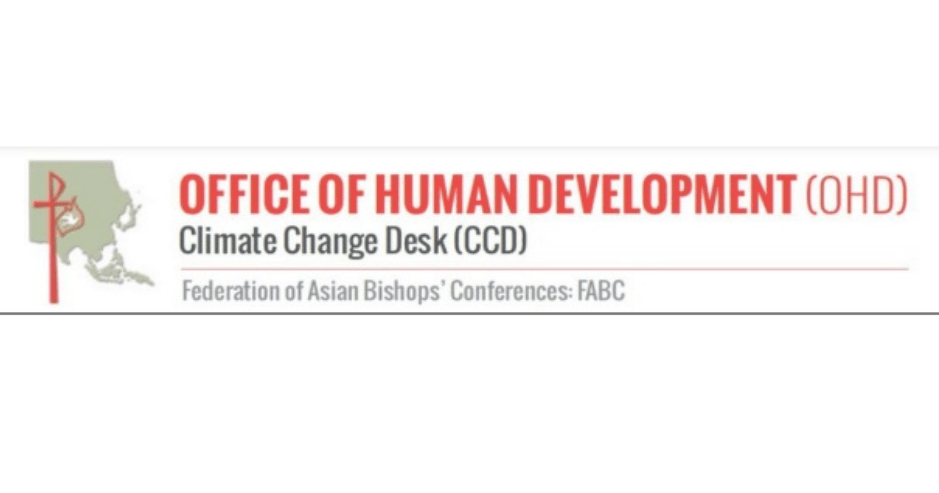 THE Episcopal Commission for Creation Justice of Malaysia, Singapore and Brunei (ECCJ-MSB) has made a concrete move to make the Laudato Si Action Platform (LSAP) relevant to and reflective of Asia.
The ECCJ-MSB has spearheaded to move the First Assembly of Laudato Si' Action Platform Asia. It will take place on Dec 29 via Zoom from 1600-1800 Singapore time via Zoom link: https://us06web.zoom.us/j/85303255288?pwd=S1c4Smo4bU1VWmNpcUdrbVN3VENIUT09 Meeting ID: 853 0325 5288 / Passcode: 241375.
What is LSAP
The Vatican's Dicastery for Promoting Integral Human Development (IHD) has initiated the Laudato Si' Action Platform (LSAP), which was soft-launched at the end of Laudato Si' Week in May this year. (Link: laudatosiactionplatform.org) 
The LSAP is an action-oriented seven-year ecological conversion journey in the spirit of integral ecology intended to support and empower families, communities and institutions to achieve total sustainability.
Its aim is to listen and respond to the cry of the Earth, the cry of the poor and the cry of our children and future generations. It employs a synodal process to build 'a people's movement from below' that can really bring about the radical change needed given the urgency of the crisis of our common home.
Seven goals
The LSAP serves seven goals: (1) Hearing the Cry of the Earth, (2) Hearing the Cry of the Poor, (3) Ecological Economics, (4) Adoption of Sustainable Lifestyles, (5) Ecological Education, (6) Ecological Spirituality, and (7) Community Resilience and Empowerment.
First Assembly
The assembly will propose the intention to form the LSAP Asia Platform and LSAP Asia Steering Board, which will operate through the auspices of the Office of Human Development (Climate Change Desk) under the Federation of Asian Bishops Conference (FABC).
The FABC has direct oversight over the Catholic Church across Asia, is directly linked to all the Bishops Conferences, and is the logical governing body to host LSAP Asia. Housing the LSAP within the FABC would give it immediate legitimacy and a ready infrastructure and network to operate from.
The aim of the LSAP Asia Platform proposal would be to serve as the operating platform and point of reference for the Laudato Si' Action Platform in Asia, while the LSAP Asia Steering Board would work in consultation, dialogue and partnership with the global LSAP Steering Board and Working Groups.
Diocesan and congregation heads, leaders and members representing the seven LSAP sectors are expected to be present to ensure success of the Assembly. The seven sections involved are 1) Families and Individuals, 2) Parishes and Dioceses, 3) Educational Institutions, 4) Health and Healing, 5) Economic Institutions, 6) Organizations, Groups and Movements, and 7) Religious Orders/ Congregations.