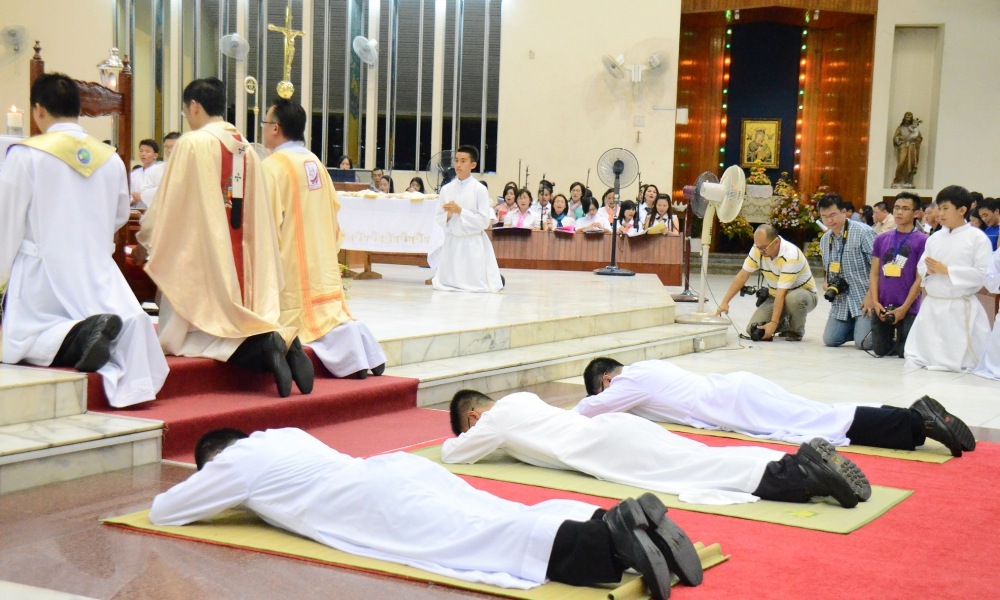 KOTA KINABALU (CS) – The Catholic Bishops Conference of Malaysia is requesting all parishioners to help form prophetic and servant priests, community pastors, critical thinkers and theologians in the Malaysian context.
Since 2013, the Bishops of Semenanjung, Sabah and Sarawak have decided to merge the two major seminaries, that is, College General (CG) in Penang, and St Peter's College (SPC) in Kuching.
Their aim is to streamline and integrate the whole priestly formation process, as well as to enhance the mutual ties and collaboration, especially now that there exists a significant presence of Sabahans and Sarawakians in Semenanjung.
The two major seminaries are now combined to function as one National Seminary where the seminarians undergo Philosophy studies in CG, and Theology studies in SPC.
In a letter signed by Bishop Richard Ng, the Chair for Seminary Formation, he explains the goal, which is to:
Develop the seminary to serve the vision of the larger Malaysian Church, as yeast in society and to be a national institution of excellence;
"Cast wide the net" by networking widely and accompanying young people in new ways, together with our diocese vocation directors; and to help them discover and grow in their unique vocation stories;
Promote reciprocal understanding and accountability between the community and the ministerial priesthood, and strengthen the shared responsibility for the seminary and formation of priests.
You are invited to share your views based on the questions provided (see box below)
Please submit your feedback by May 15 via email to catholicsabah2009@gmail.com, or to your parish priest.