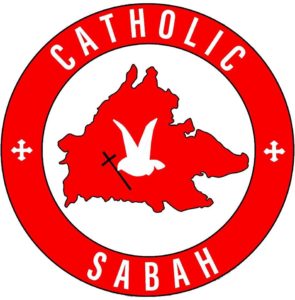 Catholic Sabah is a news and media website under the ownership of Archdiocese of Kota Kinabalu, Sabah, Malaysia. Our mission is to work on the New Evangelization of the Gospel through news and feature stories that are happening in the daily living of the people. We provide news updates and information about the Catholic Church, local and international.
We also publish print newspaper on a fortnightly basis for the local parishes and external subscribers. Our team comprises six full-time staff, while at the same time we work closely with our stringers and contributors from the parishes, as well as with the Social Communications Committees (SOCCOM).
We are located at the Catholic Archdiocesan Centre at Jalan Sang Kancil 3, at the city centre Karamunsing. Our office is open from Mon-Fri (8.30am-4.30pm) and Sat (8.30-11.30am) except the first Saturday of the month.
Should you be interested to write and provide Catholic-based news or features, you are welcome to contact us.