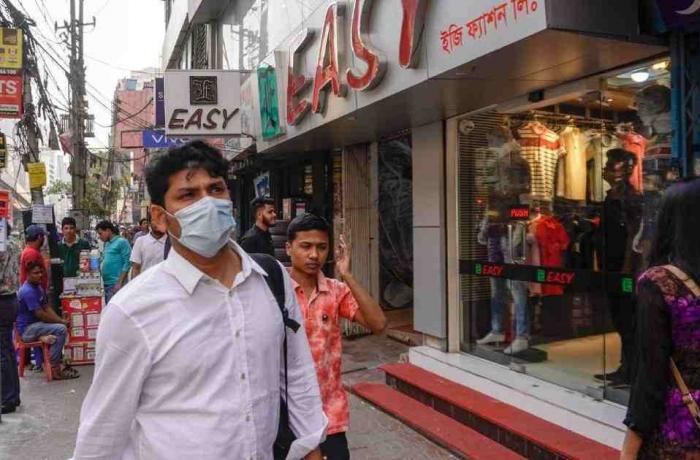 Dhaka city during coronavirus
Teachers, packaging workers, and hospitality employees have lost their jobs; others have seen their salaries cut. Young people are unable to stay in the capital to support their families and have to return to their home villages. Many would like to emigrate, but it is impossible. According to the Bangladesh Bureau of Statistics, at least six million young people are currently out of work.
DHAKA – Thousands of young people in the capital are struggling with the problems created by the coronavirus. Many of them would like to emigrate abroad to study, but due to the pandemic, they cannot leave their jobs. Many of them have also lost their jobs and many others have had their wages cut.
According to the Bangladesh Bureau of Statistics, at least six million young people are currently out of work; another million and more workers in packaging companies also lost their jobs. In this situation it is not hard for young people to feel depressed.
"I only got my salary for two months after the pandemic started," said William Gomes, a father of two who works as a teacher in the capital. After that, "I stopped getting any salary."
Since then, "I lost my job when my school closed, and I have been living in an extreme situation with my family. To survive I started making fast food, tiffin (snacks) and lunch, selling them online (picture 2).
"This type of work is new and good, but it is not enough to support my family. I constantly pray to Almighty God that the COVID-19 pandemic will end and that I can find a better job in a school".
Kajol Corraya did not lose his job, but saw his wages halved. He works as an electrician in a 4-star hotel in the Gulshan area of ​​the capital.
"Before the epidemic, I was able to earn about 30,000 takas (US$ 355) with service charges. But now I only earn 15,000 takas (around US$ 177) and it is impossible for me to pay the bank loan I took out."
As a result, "I spend my days in fear of what will happen to me. My life is more and more swallowed up by debt. In addition, I can't send any money to my elderly parents, who live in a village."
Due to the situation caused by COVID-19, the hospitality industry is not the only economic sector affected. Joblessness affects every sector. In the public and private sectors, hiring has stopped, except in the health sector. But even here, many healthcare workers cannot find employment.
Urmi Gomes, a nurse who finished her studies last January, is one of them.
"I had a dream that I would get a job right after getting my nursing diploma and that I would lift my family out of poverty," she said. Instead, "I can't find anything. It's really very disheartening."
In light of her situation, Urmi left the capital and returned home to her village in Natore. She goes back to Dhaka from time to time for some job interviews.
Young people hope that the pandemic will end soon, so that they can go back to a full salary or find a new job. Meanwhile, many have left Dhaka because it is impossible to live there without money.
To cope with the situation, the Catholic Church and Caritas are providing food and some money for needy parishioners every day, but the needs are just too great. – AsiaNews