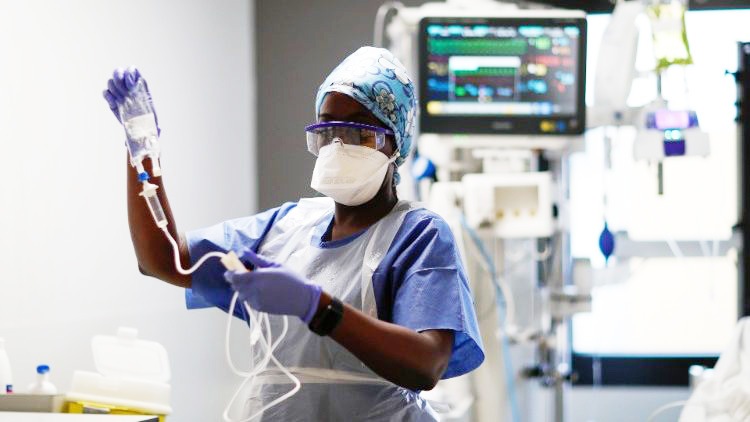 French hospitals face a second wave of Covid patients 
By Vatican News staff writer
Despite cautious but encouraging news about Covid-19 vaccines and potential new tools against the disease, the head of the World Health Organization is warning that "this is not the time for complacency."
The World Health Organization said it welcomes the latest news regarding the development of Covid-19 vaccines, but reiterated it is awaiting further data to be able to better assess the final efficacy and safety on these potential treatments. 
Biotech company Moderna announced on Monday that its experimental vaccine has shown a nearly 95 percent efficacy rate, according to interim results. This follows a recent similar announcement by pharmaceutical companies Pfizer and BioNTech. 
During a briefing, WHO Chief Scientist, Dr Soumya Swaminathan, called the development "quite encouraging", and explained there are a series of considerations and processes to be implemented that will deem whether the vaccines are efficient, safe, affordable and available on a large scale.
Second wave of infections
Meanwhile, the head of the WHO, Tedros Ghebreyesus, said the UN agency is "extremely concerned" by the surge in cases in some countries, particularly in Europe and the Americas, which is pushing health workers and health systems to breaking point. 
As the world battles a second wave of infections with over 55 million registered infections and more than 1.3 million deaths worldwide, the WHO chief stressed the need for greater action to support health workers but also to keep schools open, protect the vulnerable and safeguard the economy.  
He said, "At this moment when some governments have put all of society restrictions in place, there is once again a narrow window of time to strengthen key systems." 
A call to act now
A top priority at the moment, he explained, is the need to ensure health workers who fall ill will receive proper coverage and that national health systems will be ready when safe and effective vaccines are rolled out. 
He again highlighted the actions that have helped to prevent the spread of the virus such as contact tracing and cluster investigations, noting that countries which have invested in these areas are in a better situation.
And he called for more solidarity and collaboration between the different sectors of society to ensure an adequate health response while putting strict measures in place that allow pressure to be removed from the health systems.
"My message is very clear," Ghebreyesus said. "Act fast, act now, act decisively." – Vatican News