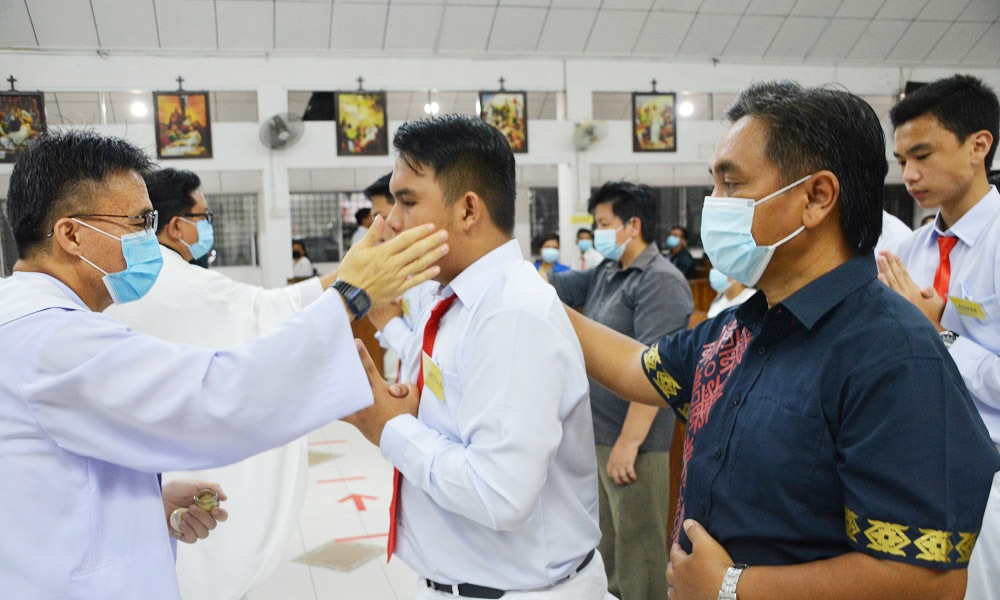 Oct 2 2020, Parish priest Fr WIlfred Atin and assistant Fr Gilbert Marcus performing the sacrament of confirmationat St Augustine Church Kinarut
KINARUT – A total of 68 candidates, also termed as matured faithful by the Church, were conferred the Sacrament of Confirmation by parish priest Fr Wilfred Atin during Mass Oct 2, which was concelebrated by Fr Gilbert Marcus, at St Augustine Church here.
The annual Confirmation Rites for the parishes have been facing multiple delays due to the COVID-19 since March 2020.
St Augustine Church is one of the 11 zones under the care of St Michael's Parish Penampang, while functioning as the co-centre to look after the various zones within its vicinity, namely St Anne Punson, St Paul Bisuang and St Padre Pio Labak.
Out of the 68 candidates, 50 boys and girls are confirmands from St Augustine, 7 from St Anne Punson, 5 from St Paul Bisuang, while the remaining 6 are from St Padre Pio Labak.
Fr Atin reminded the newly confirmed to continue their faith enhancement through active participation in the various church activities and communities so as to grow closer to Christ, as well as to prepare to meet the challenges of Christian life.