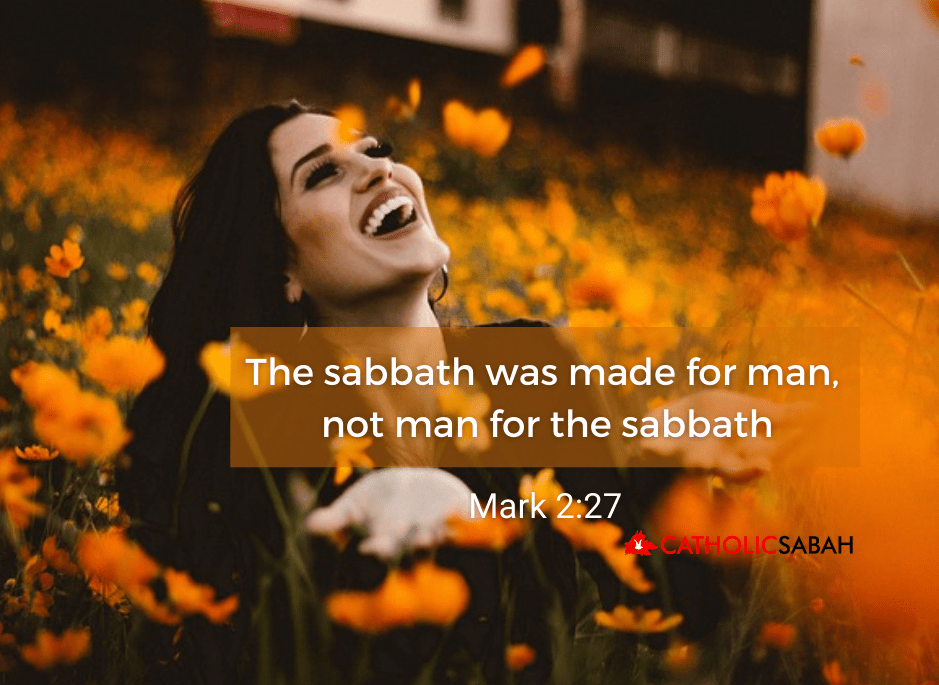 First reading Hebrews 6:10-20
In this hope we have an anchor for our soul
God would not be so unjust as to forget all you have done, the love that you have for his name or the services you have done, and are still doing, for the saints. Our one desire is that every one of you should go on showing the same earnestness to the end, to the perfect fulfilment of our hopes, never growing careless, but imitating those who have the faith and the perseverance to inherit the promises.
  When God made the promise to Abraham, he swore by his own self, since it was impossible for him to swear by anyone greater: I will shower blessings on you and give you many descendants. Because of that, Abraham persevered and saw the promise fulfilled. Men, of course, swear an oath by something greater than themselves, and between men, confirmation by an oath puts an end to all dispute. In the same way, when God wanted to make the heirs to the promise thoroughly realise that his purpose was unalterable, he conveyed this by an oath; so that there would be two unalterable things in which it was impossible for God to be lying, and so that we, now we have found safety, should have a strong encouragement to take a firm grip on the hope that is held out to us. Here we have an anchor for our soul, as sure as it is firm, and reaching right through beyond the veil where Jesus has entered before us and on our behalf, to become a high priest of the order of Melchizedek, and for ever.
Responsorial Psalm 110(111):1-2,4-5,9,10
The Lord keeps his covenant ever in mind.
I will thank the Lord with all my heart
  in the meeting of the just and their assembly.
Great are the works of the Lord,
  to be pondered by all who love them.
He makes us remember his wonders.
  The Lord is compassion and love.
He gives food to those who fear him;
  keeps his covenant ever in mind.
He has sent deliverance to his people
  and established his covenant for ever.
Holy his name, to be feared.
  His praise shall last for ever!
Gospel Mark 2:23-28
The sabbath was made for man, not man for the sabbath
One sabbath day, Jesus happened to be taking a walk through the cornfields, and his disciples began to pick ears of corn as they went along. And the Pharisees said to him, 'Look, why are they doing something on the sabbath day that is forbidden?' And he replied, 'Did you never read what David did in his time of need when he and his followers were hungry – how he went into the house of God when Abiathar was high priest, and ate the loaves of offering which only the priests are allowed to eat, and how he also gave some to the men with him?'
  And he said to them, 'The sabbath was made for man, not man for the sabbath; the Son of Man is master even of the sabbath.'
_____________________________________________
19th January 2021 Tuesday 2nd Week of Ordinary Time
Reflection
Hebrews 6:10-20;
Mark 2:23-28
"Following the Master of the Sabbath"
In today's Gospel, the Pharisees were concerned that Jesus and His disciples were not upholding the religious law. His disciples were picking ears of corn on a Sabbath day, which went against the law of the Sabbath. For Jesus, law, including religious law, must always at the service of the good of the people and to help them to meet their basic needs. As Christians, the question to ask ourselves is: what is the point of following rules and regulations, like abstaining and fasting on certain days, but our hearts are indifferent to the well-being of others around us and our minds judge others? "The sabbath was made for man, not man for the sabbath"- For Jesus, the human person, his dignity and needs take precedence over rules and regulations. He always has compassion for those in need. Let us not live our faith in a pharisaical way, but to follow in the footsteps of Jesus, who is the Master of the Sabbath.
Question for reflection:
Am I free to live as Jesus lived?

19 hb Januari 2021 Hari Selasa Minggu Biasa Ke-2
Renungan
Ibrani 6:10-20;
Markus 2:23-28
"Mengikuti Guru Hari Sabat"
Dalam Injil hari ini, ahli-ahli Farisi prihatin bahawa Yesus dan murid-murid-Nya tidak mematuhi hukum agama. Murid-murid-Nya memetik bulir gandum pada hari Sabat yang bertentangan dengan hukum Sabat. Bagi Yesus, hukum, termasuk hukum agama, harus sentiasa melayani untuk kebaikan umat dan membantu mereka memenuhi keperluan asas mereka. Sebagai orang-orang Kristian soalan yang perlu kita tanya kepada diri kita adalah; apakah gunanya mengikuti hukum dan peraturan,seperti berpantang dan berpuasa pada hari tertentu namun hati kita tidak peduli dengan keadaan orang lain di sekeliling kita dan minda kita yang menghakimi orang lain?
"Hari sabat diadakan untuk manusia, bukan manusia untuk hari sabat" – Bagi Yesus, seorang manusia, martabat dan keperluannya diutamakan berbanding hukum dan peraturan. Dia sentiasa mempunyai belas kasihan terhadap mereka yang memerlukan. Janganlah kita menghidupi iman kita dengan cara seperti Farisi, tetapi ikutlah jejak Yesus, yang adalah Guru hari Sabat.
Soalan renungan:
Adakah saya bebas untuk hidup sebagaimana Yesus hidup?

19 Januari 2021, Orou Karuo Minggu' Kaindalaman Karuo
Ibrani 6:10-20; Markus 2:23-28
Maya' ra Tuhan ru Orou Sabat
Ralalom Injil orou raiti', maimamang ulun-ulun Parisi ra i Jisus am maamaya'-maamaya' Nano ondo' kalo minaya' ra kaulayan ru ugama Jaudi. Maamaya'-maamaya' Nano nangkatu' ra gandum paat ra orou Sabat, ondo' minanggal ra kaulayan ru orou Sabat. Ri Jisus, kaulayan, makaaya' kaulayan ru ugama, musiti' masalok mangandoi ondo' moonsoi ra ulun am mangindangan risilo makatuum ra ondo' makapakuan risilo. Koson ra ulun Kristian, pangkuatan ondo' pakuatin ra inan takau galama' iono: atan kia ondo' maatang maya' ra susuban am aturan, koson ra mongorot am mampali ra orou ondo' inaru', kaa' guang takau kalo mampalio ra baal ru ulun bokon ra liput takau am pangkaraan takau mangakim ra ulun bokon?
"Orou Sabat binaal koson pataakon ra ulun, am sala' ka ulun binaal koson pataakon ra orou Sabat". Ri Jisus, ondo' nasauk ra ulun, kaatangon am gogoton Nano ondo' kasaa' pasiguluon ra susuban am aturan. Masalok Io makaasi' ra ulun ondo' gumogot ra indangan. Ibok takau kalo polosoon kaintapatan takau patiluon koson ra ulun-ulun Parisi, kaa' maya' koson ra binaal ri Jisus, iono Tuhan ru orou Sabat.
Pangkuatan ra paguangin:
Maluag kia kaayagan kuti koson ra kaayagan ri Jisus?

19-01-2021
Hari Dua Minggu Selama Ka-2
Renungan
Hebrew 6:10-20; Mark 2:23-28
"Nitih ka Tuhan Hari Sabat."
Ba bacha Injil saritu, Orang Parisi berunding pasal Jesus enggau Murid Iya ti ngelanggar adat. Murid Jesus, ngelesit igi gandum maya hari Sabat. Ba Jesus, adat nyengkaum pasal pengarap patut mai pemadas ka mensia mayuh lalu nyaup sida dalam pekara ninting hari. Bagi kitai orang Kristian, kitai patut nanya diri empu kavtanya tu: nama guna nitih ka atur enggau adat baka bepenti lalu pebasa ba hari ti patut tang ati kitai enda ibuh/berunding ka orang bukai ti begelumu enggau kitai sereta runding kitai ngakim orang bukai?
"Hari Sabat digaga ke mensia, ukai mensia ke hari Sabat". – Bagi Jesus, genap iko orang sereta pemisi iya patut diambi kira lebih agi ari atur tauka adat. Jesus meruan ngembuan penyinu ka sida ti seranta. Awak kitai enda diau ba runding orang Parisi, tang nitih ka singkang Jesus, Tuhan atas ari Sabat.
Kati aku bisi diau dalam pengelepas baka Jesus?

2021年1月19日 常年期第二周单数年星期二
省思
《希六:10-20》
《玛二:23-28》
"跟随安息日的主人"
今天的福音里提到,法利塞人很在乎耶稣和祂的门徒没有尊守条例。祂的門徒们在安息日边走边掐麦穗吃,而这正是违反安息日的规矩。对于耶稣而言,律法,包括宗教律法,一定要有与人有良好关系并且帮助他们满足他们所需。身为基督徒,我们需要问自己一个问题:尊崇法律的目的是为了什么,比如在某些日子断餐,可是我们的内心却与那些有教养的人不同并且我们会品评他人。
"安息日是为人立的,並不是人为安息日"- 对耶稣而言,一个人的尊严和需求比规则和条例来的重要。祂一直对有需要的人有着同理心。让我们的信德不要活在法利塞人的方式而是跟随耶稣的脚步,安息日的主人
省思题:
我是否能自由的像耶稣般活着?

Acknowledgment: Reflections are based on "Prayer for Living: The Word of God for Daily Prayer Year B" by Sr. Sandra Seow FMVD.