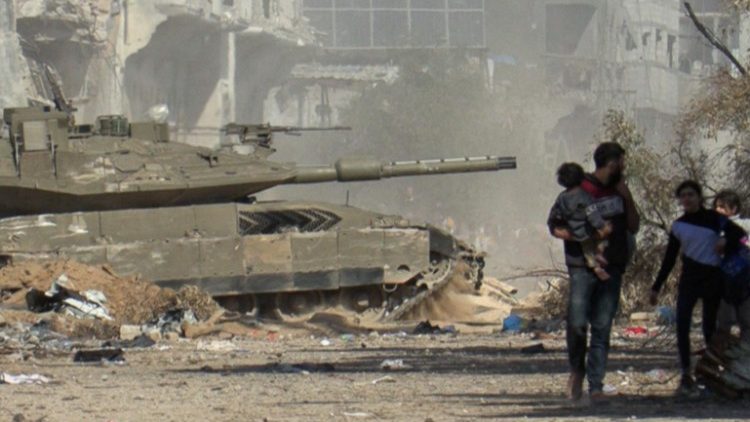 Palestinians flee Gaza City as an Israeli armoured vehicle rolls past  (AFP or licensors)
Pope Francis renews his call for peace as he calls for prayers for people suffering in Myanmar, Ukraine, Palestine and Israel, and he highlights the fact that the only ones who gain from war are the manufacturers of weapons.
"Peace is possible. It takes goodwill," said Pope Francis on Sunday and he implored men and women of goodwill never to resign themselves to war.
Reiterating his belief, already voiced on many occasions, and repeating the word "always" three times, the Holy Father cried: "War always, always, always is a defeat," and he noted the only ones who gain from conflict are those who manufacture weapons.
The Pope's urgent appeal came as he addressed the faithful after the recitation of the Angelus Prayer in St. Peter's Square.