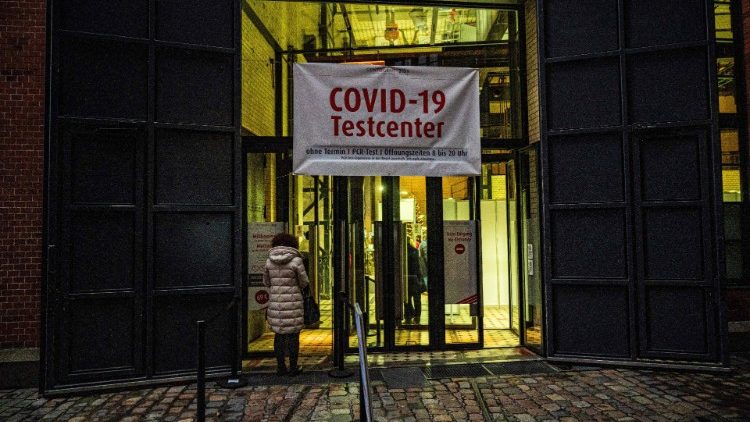 A woman walks into a coronavirus testing center in Berlin, Germany  (AFP or licensors)
The World Health Organization (WHO) has expressed concern about a rapidly spreading new variant of the novel coronavirus, and is urging European countries to do more to curb the new Covid-19 variant.
Wearing a face mask, WHO Europe Director Hans Kluge paints a gloomy picture for nations already suffering lockdowns and other coronavirus restrictions.
The official suggests that stricter measures are necessary to halt the spread of a new variant of Covid-19, which was first detected in Britain.
Some "22 counties in the European region have detected this new variant," he stressed. "With increased transmissibility and similar disease severity, the variant does, however, raise alarm: there will be an increased impact on already stressed and pressurized health facilities," Kluge explained.
He added, "I want to urge countries to mitigate this burden by doing all they can to reduce transmission and increase vigilance to identify any new variants."
Health experts say the variant is considerably more transmissible than previous strains.
However, England's Chief Medical Officer Chris Whitty urges calm. "Is there any evidence that this one is more dangerous?" he wondered aloud. "There's no evidence that if you catch this variant, you are more likely to have a severe disease than if you catch different variants."
More countries impacted
Professor Whitty also suggested that tests detect the new COVID-variant and that vaccines rolled out appear adequate for now.
The appearance of the variant in south-east England triggered travel restrictions with dozens of countries in December.
Other nations outside Europe, including Japan, Canada, and Australia, have also reported variants.
The World Health Organization says more than 230 million people in Europe live in countries under full national lockdown.
And, with a new COVID-19 variant now being detected, more nations are due to announce further restrictions soon. – Vatican News