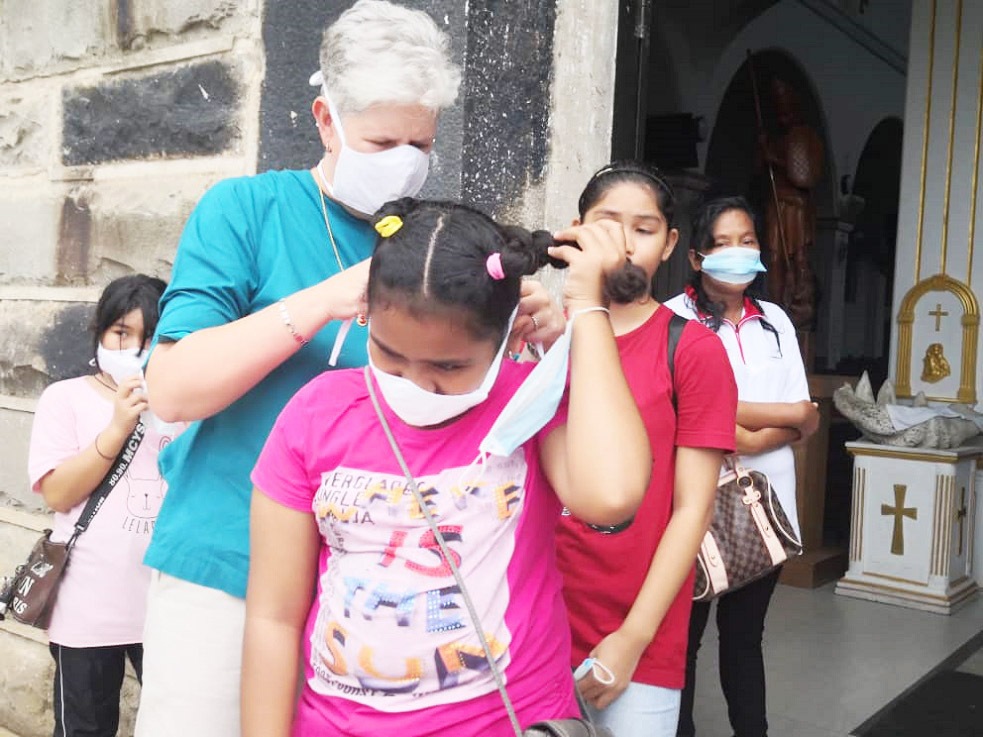 Fiona Hagan helping the children to put on the new face mask at St Michael Church July 12
PENAMPANG – Shangri-La's Rasa Ria Resort and Spa has donated the first 50 face masks at St Michael Church on Sunday afternoon, July 12. All face masks were locally sewed by the Human Development Committee of Sacred Heart Cathedral (HDC-SHC) as part of their involvement in the Shangri-La's Linen for Life Face Mask program.
Fiona Hagan, General Manager of Rasa Ria, was present to distribute the face masks to the Indonesian and Filipino migrant communities as well as to the local parishioners. They had also donated 600 new bar soaps.
The event was organised by George Maison and witnessed by Sr Anita James of Archdiocesan Human Development Commision and Fr Wilfred Atin, parish priest, who came to support with the distribution.
The HDC-SHC will continue with the sewing and targeting to distribute 100 pieces of face masks in the next round. (Source: Regina Sulit-Lain, Director of Communications, Shangri-La's Rasa Ria Resort and Spa)