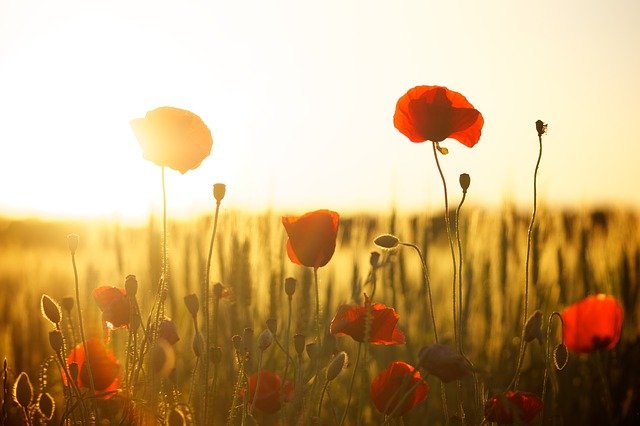 First reading Hebrews 9:2-3,11-14
He has entered the sanctuary once and for all through his own blood
There was a tent which comprised two compartments: the first, in which the lamp stand, the table and the presentation loaves were kept, was called the Holy Place; then beyond the second veil, an innermost part which was called the Holy of Holies.
  But now Christ has come, as the high priest of all the blessings which were to come. He has passed through the greater, the more perfect tent, which is better than the one made by men's hands because it is not of this created order; and he has entered the sanctuary once and for all, taking with him not the blood of goats and bull calves, but his own blood, having won an eternal redemption for us. The blood of goats and bulls and the ashes of a heifer are sprinkled on those who have incurred defilement and they restore the holiness of their outward lives; how much more effectively the blood of Christ, who offered himself as the perfect sacrifice to God through the eternal Spirit, can purify our inner self from dead actions so that we do our service to the living God.
Responsorial Psalm 46(47):2-3,6-9
God goes up with shouts of joy; the Lord goes up with trumpet blast.
All peoples, clap your hands,
  cry to God with shouts of joy!
For the Lord, the Most High, we must fear,
  great king over all the earth.
God goes up with shouts of joy;
  the Lord goes up with trumpet blast.
Sing praise for God, sing praise,
  sing praise to our king, sing praise.
God is king of all the earth,
  sing praise with all your skill.
God is king over the nations;
  God reigns on his holy throne.
Gospel Mark 3:20-21
Jesus' relatives were convinced he was out of his mind
Jesus went home, and once more such a crowd collected that they could not even have a meal. When his relatives heard of this, they set out to take charge of him, convinced he was out of his mind.
__________________________________________
23rd January 2021 Saturday 2nd Week of Ordinary Time
Reflection
Hebrews 9: 2-3,11-14; Mark 3:20-21
"The freedom to swim against the tide"
When Jesus' relatives heard about all that Jesus was doing and teaching, they decided that He was "out of His mind". Jesus, however, continued to freely live what He truly believed in. This passage challenges us to look at our faith journey. When we opt to go against the currents of the secular world and choose to live the Gospel values of honesty, truth, love, justice and peace in our workplace, in the parish, in the family, our words and actions might invite criticisms of others. In moments when we find ourselves rejected or judged for the sake of the Gospel, we are invited again to look at Jesus and keep walking in His path of freedom. "Remain steadfast in the journey of faith, with firm hope in the Lord. This is the secret of our journey! He gives us the courage to swim against the tide" (Pope Francis, 8th April 2013).
Question for reflection:
Am I free to live out my faith?

23 hb Januari 2021 Hari Sabtu Minggu Biasa Ke-2
Renungan
Ibrani 9: 2-3,11-14; Markus 3:20-21
"Kebebasan memilih melawan arus"
Ketika saudara mara Yesus mendengar semua tentang apa yang dilakukan dan diajarkan Yesus, mereka membuat keputusan bahawa Yesus "tidak waras". Namun Yesus tetap hidup dengan bebas menghidupi apa yang Dia percayai.
Petikan ini mencabar kita untuk melihat kembali perjalanan iman kita. Ketika kita memilih untuk melawan arus dunia sekular dan memilih untuk menghidupi nilai-nilai Injil dengan jujur, benar, kasih, adil dan damai di tempat kerja, paroki, dalam keluarga, perkataan dan perbuatan kita mungkin mengundang kritikan orang lain. Pada saat kita ditolak atau dihakimi kerana Injil, kita diundang kembali untuk melihat Yesus dan terus berjalan di jalan kebebasan-Nya. "Tetap tabah dalam perjalanan iman, dengan harapan teguh akan Tuhan. Inilah rahsia perjalanan kita! Dia memberi kita kekuatan untuk melawan arus" (Pope Francis, 8th April 2013).
Soalan renungan:
Adakah saya bebas menghidupi iman saya?

23 Januari 2021, Orou Koonom Minggu' Kaindalaman Karuo
Ibrani 9:2-3, 11-14; Markus 3:20-21
Makakaluagan koson masarui gumula' ra timug manggayo
Paat ra pabukat-pabukat ri Jisus nokorongog ra ngaangai' ondo' binaal am pangilaan ri Jisus, namatas ilo ra Io no "mantuyang". Kabalu pana raginio, i Jisus, rayus maayag ralalom atan ondo' totopot Nano intopoton.
Pambasaan ragitio makaangat ritakau koson magilong ra kiralan ru kaintapatan takau. Paat ra itakau mampili' koson gumula' ra baal ru tana' ti am mampili' koson maayag ralalom logo ru kabanisan ru Injil, katapatan, togom, katimpakan am pabansayan ralalom ru intok pangandayan, paroki, sasambaloi, ondo' raguon am baalon takau maaru' mangkinibit ra pangiisan ru ulun bokon. Paat ra itakau makaliman ra inan galama' impayin am akimin sabap ra kaatangan ru Injil, itakau kimaitin poyo koson magilong ri Jisus am rayus mugar ra bayaan ru kaluagan Nano. "Layun gumagaya' ralalom pangkiralanan ru kaintapatan, pabayaan ra kalansanan tojojo ralalom ru Tuhan. Gitio noyo ondo' moopot ra pangkiralanan takau! Manaak Io ritakau ra sungka' koson mansarui gumula' ra timug manggayo". (Pope Francis, 8 April 2013)
Pangkuatan ra paguangin:
Makakaluagan aku kia maayag ra liwar ru kaintapatan kuti?

23-01-2021 Hari Enam Minggu Selama Ka-2
Renungan
Hebrew 9:2-3,11-14; Mark 3:20-21
"Nyemerai enggau pengelepas ngelaban arus."
Lebuh bala menyadi Jesus ka bukai ninga pasal utai ti dikereja sereta diajar Jesus, sida ngumbai Jesus "orang ti kacau runding." Tang Jesus meruan diau dalam pengelapas laban Iya arap.
Ba bacha tu nekan kitai awak meda pejalai pengarap kitai. Lebuh kitai mutus enda nitih ka arus ajar dunya lalu milih deka diau nitih ka ajar Injil; lurus ati, pemendar, pengerindu, pengelurus sereta pemaik ba endur kitai gawa, ba gerempong gereja, ba bilik, ba jako enggau pengawa kitai ti ngasoh orang bukai bejako ka kitai. Lebuh maya kitai tetemuka diri ditulak tauka dihakim ketegal Injil, kitai dikangau baru awak malik ngagai Jesus lalu meruan bejalai baka Iya enggau pengandal ati dalam Tuhan. Tu meh rasia pejalai kitai! Iya meri kitai pemerani awak nyemerai ngelaban arus"( Pope Francis, 8 April 2013)
Bisi aku diau dalam pengelepas pengarap aku?

2021年1月23日 常年期第二周单数年星期六
省思
《希9:2-3, 11-14》
《谷三:20-21》
"能逆潮而游的自由"
当耶稣的亲戚听到耶稣的作为和教导,他们断定他是"疯了"。耶稣,然而,继续的自由的或者祂所相信的。
这段讯息挑战我们观察自己的信德旅途。当我们舍弃这个时俗世界并且选择活在福音里的价值:诚实,真诚,爱,正义,在工作,在教会,在家庭里,我们的言语和行为都会招他人的批评。当我们为了福音而招他人拒绝和批判好,我们可以想起耶稣并且继续行走祂的自由之路。"坚持我们的信德之旅,靠着天主的坚定希望。这就是我们旅途的秘密!祂给了我们勇气逆潮而游"(教宗方济各,8th 四月 2013)
省思题:
我是否自由的活出我的信德?

Acknowledgment: Reflections are based on "Prayer for Living: The Word of God for Daily Prayer Year B" by Sr. Sandra Seow FMVD.