Jennifer Jacqueline (middle) with her mother (back) and staff at CT HomeCare Center
My name is Jennifer Jacqueline, JJ in short. I am better known as Mei Hsing. When I told my friends my Christian name, especially my first name, Jennifer… they laughed at me. They said "Oh, how ordinary!"
That is who I am, an ordinary Catholic who does not know Christ, that is, until 2017.
My aunt, who is a Catholic, has brought me to church since I was young, and I thought it was 'cool' to be a Christian. I was baptized at 12 years old in Sacred Heart Cathedral and my knowledge and faith in Christ was shallow. 
In 2017, I received the Sacrament of Confirmation. It was also the year that I participated in the Children's Liturgy Ministry in my parish, Stella Maris Church Tanjung Aru, because there was no one to assist my cousin in the ministry. An extraordinary thing happened while helping out with the six-year-old kids. I discovered that I ought to know Jesus Christ better than those kids!  I began to read, ask and be more curious about Christ. The more I know about Him, the hungrier I was for Him! 
My faith to share Jesus with the children grew deeper and I began to be more compassionate about the homeless and the sick elderly. I felt that there should be a more decent place to live when one is old – where there is more care, cleanliness, love and hope to give them for their final journey. In 2016, I decided to build a home for them at Taman Harrington along Jalan Kebajikan called CT HomeCare Center. Currently there are 10 residents living in the center. It was hard work but worth the while as I could see my work has enriched families who do not have time or place for their elderly. 
Subsequently, I developed a strong interest in helping children from the rural areas regardless of race and religion – they are all God's children. In 2019, I was involved in a project by JCI Kota Kinabalu named project H at San Damiano, Kiulu. We donated educational items needed by the male and female students.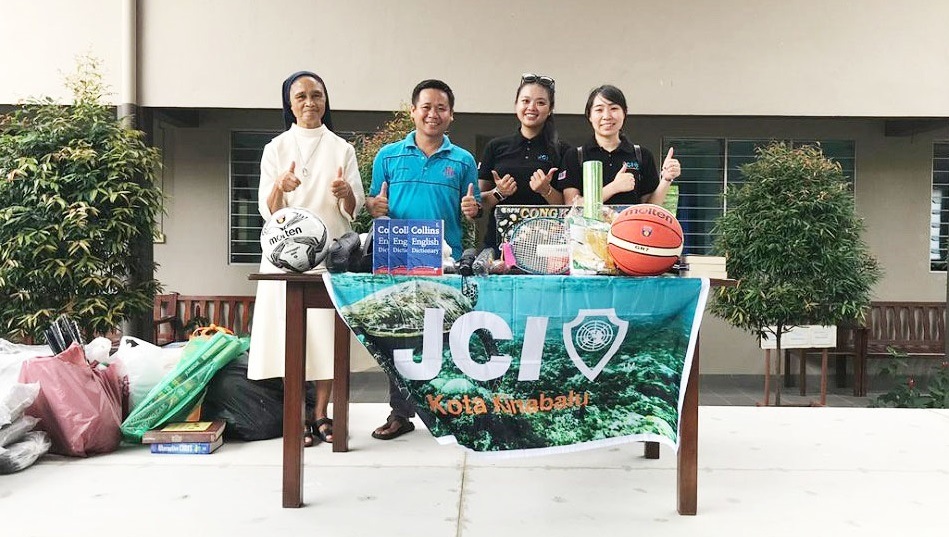 Mei Hsing (second right) with JCI members and a franciscan sister, Sr Jane Sandalun, in charge of San Damiano Hostel
The title Project H is derived from the words Hope and Harapan which aims to nurture our tomorrow's hope (harapan hari esok). We believe that every child deserves to have a quality education, and equal opportunities for quality education. Through Project H, we hope to ensure inclusive and equitable quality education as well as promoting lifelong learning opportunities for all.
Education is the process of facilitating learning, or the acquisition of knowledge, skills, values, beliefs and habits, which should not be confined in a classroom, but throughout the daily activities of a child. Project H aims to help improve the quality of education by providing students with the essential classroom needs and also curricular needs.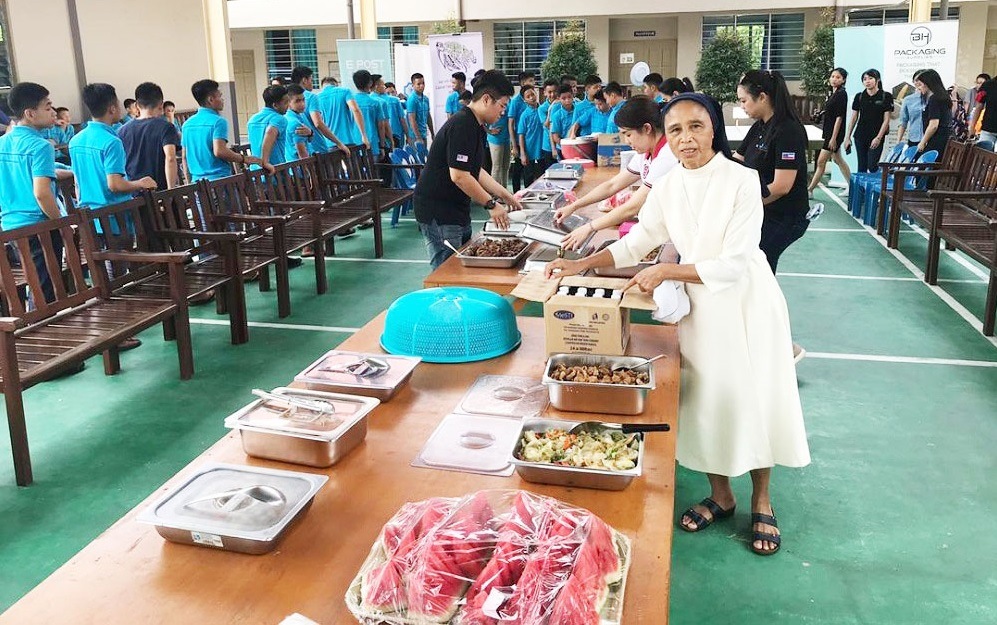 Lunch with the students of San Damiano after the talk sessions
On that day, we also engaged the Ministry of Health Malaysia to carry out health screening and sex education talk to the students; and we ourselves conducted the awareness talk on plastic pollution. 
Looking back, I could see how God paves the way for me, which I obediently follow, for I only want to serve God not only in Church but where He can be shared and reached by all. The growing faith I have gives meaning and purpose for me to share Jesus more than ever! After all, I am just an ordinary girl with an Extraordinary God!