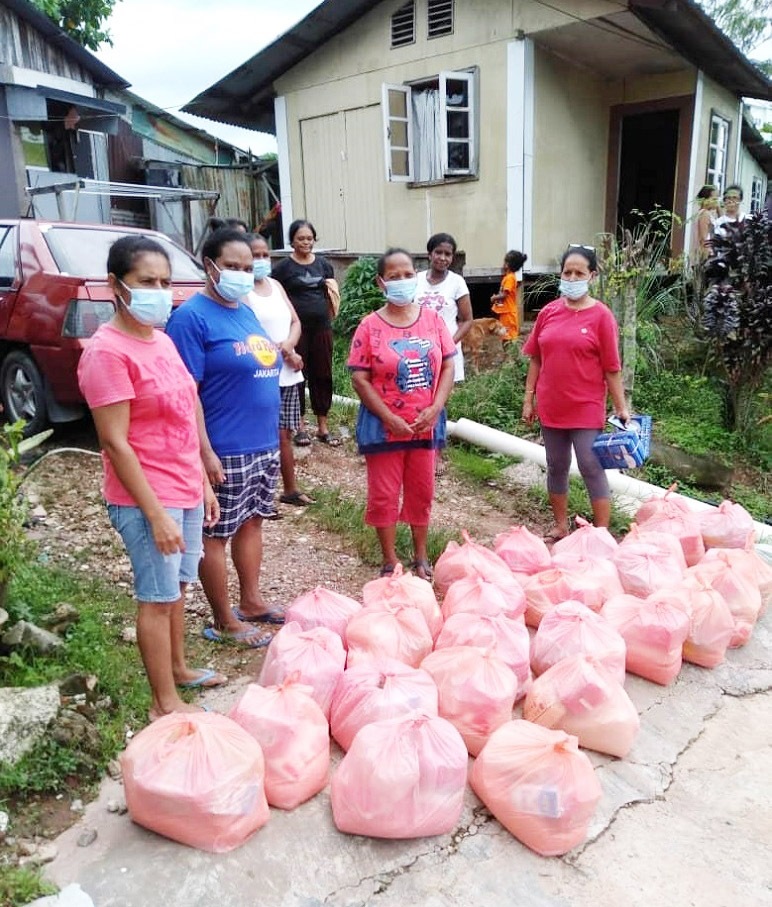 Indonesian migrant families receiving food bags from SHC HDC Nov 29
KOTA KINABALU – Sacred Heart Cathedral Parish's Human Development Committee (PHDC) continues its mission in aid of needy families during the pandemic.
On Nov 29, the 1st Sunday of Advent, the team set out to distribute 88 food bags to needy families consisting of both migrants (Filipinos and Indonesians) and locals residing in areas of Penampang, Tanjung Aru, Lido, Kelombong and Inanam.
At least 30 families, who were employed in the service industry – restaurants, were badly affected when they were laid off in July 2020. Forced to live with the bare minimum, many were left with limited or no food supply at all. This is a big challenge for most of them especially those with infants and toddlers. As such, baby milk powder was also included in the food bags for the families who needed them.
The fund for the food bags was obtained from part of the outstanding balance from the recent FoodforFrontliners donation drive, which came to a close officially after delivering its third and final round of donation to the medical frontliners at Queen Elizabeth Hospital Nov 23.
PHDC has been advised to exhaust the final balance of RM1,838.60 in their continual outreach to assist migrant families in their needs before the committee closes its services to make way for the establishment of two new committees – Parish Caritas and Parish Migrant Committee.
"Not all of us can do great things. But we can do small things with great love." – Mother Teresa