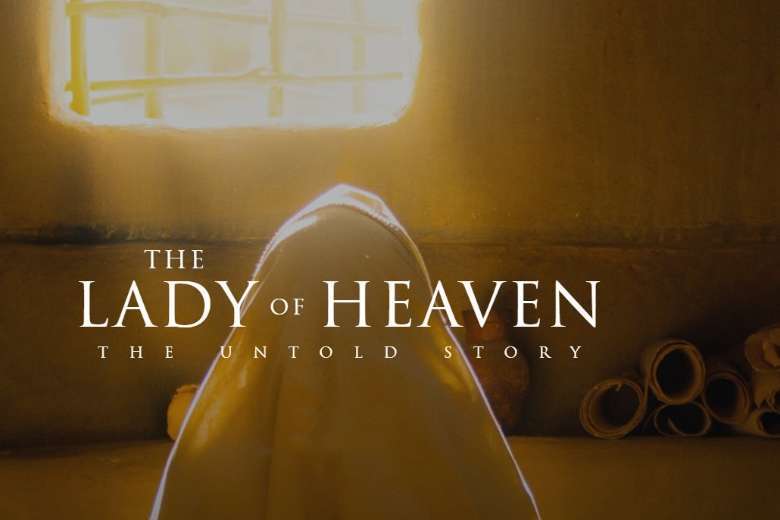 By Kamran Chaudhry, Lahore
Telecom authority calls for ban on Netflix over new movie deemed sacrilegious
Pakistan Telecommunication Authority (PTA) has called for a ban on Netflix for releasing a film about Lady Fatima, the daughter of the Prophet Muhammad.
During the Jan. 5 hearing of a petition at Islamabad High Court against the release of The Lady of Heaven, the organization said popular social media websites have been asked to set up offices in Pakistan.
Netflix should be banned permanently for uploading a "sacrilegious" film while Google, YouTube, Twitter and Facebook should be instructed to open franchises, said the counsel for PTA.
"PTA has approached social media platforms for removal of trailers regarding sacrilegious movie titled Lady of Heaven. So far 336 URLs containing promo of the said movie have been reported to different platforms," stated PTA in a tweet on Jan. 3.
Video-streaming service provider Netflix has removed the trailer following complaints from the government.
"A child from war-torn Iraq finds himself moving into a new home after his mother passes away. There, he meets a loving old woman who tells him the story of Lady Fatima, the daughter of the Prophet Muhammad and the first victim of terrorism. Through the stories, the child learns how the virtue of patience is powerful and important to everyone, as well as how Fatima's experience has spilled into the 21st century," said the summary.  
Reverend Emmanuel Khokhar, coordinator of the Christian community for the special representative of the prime minister on religious harmony and the Middle East, condemned the controversial film. At a Jan. 4 seminar he urged pastors to ignore anti-Islamic posts on social media.
"It will create chaos. May God guide the British; they should respect cultural sensitivities. We face many difficulties due to such actions. Recently a Christian was accused of blasphemy for posting or sharing anti-Islam content," he told UCA News.
The pastor referred to Raja Waris, who is accused under Section 295-A of the penal code for publishing a faith-based post on Facebook on Dec. 22 which Muslims claim hurt their religious sentiments.
Punishment under Section 295-A of the blasphemy laws is up to 10 years' imprisonment, or a fine, or both for deliberate and malicious acts intended to outrage religious feelings of any class by insulting its religion or religious beliefs.
Hundreds of Christian families fled Charar, a Lahore neighborhood, ahead of Christmas after a mob of Muslims threatened to set fire to their homes.
In 2012, a church in Mardan city in northern Khyber Pakhtunkhwa province was burned during protests against Innocence of Muslims, an American-made anti-Islamic video posted on YouTube.
In 2016, Pakistan lifted a three-year ban on YouTube after the launch of a local version and confirmation that YouTube.pk did not contain any known copies of Innocence of Muslims. – UCANews