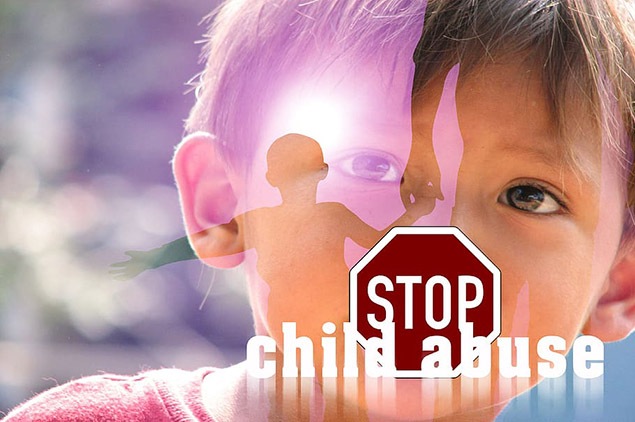 A child protection and safeguarding expert talks about protecting children from abuse and exploitation, and provides tips to caregivers.
Judi Fairholm is a mother and grandmother living in Vancouver, British Colombia, Canada. She has been working for thirty-five years in child protection and safeguarding. Judi currently is a Senior Expert for the Alliance for Child Protection in Humanitarian Action.
In an interview with Sr Bernadette Reis, Judi talks about how Covid-19 has affected children in situations of abuse at home, and points out telltale signs that a child may be being exploited or abused sexually. She also offers tips to parents to keep their children safe from abuse or exploitation online, as well as tips to parents for their own well-being during lockdown.
Locked in and locked out
Judi describes the situation of children living in abusive situations at home during the Covid-19 lockdown as "locked in and locked out". They not only have to deal with the reality of Covid-19, but continual abuse as well. "I think what has happened is with the schools and communities in society locking down children have been locked in," Judi explains. For children with abusive parents, relatives or caregivers, this means "they've been locked in with their abusers."
The flip side of being locked in is they have also been "locked out of schools and other agencies who often protect them." Children in this situation are, therefore more vulnerable. In addition, with so much time on their hands, "children are spending longer times online and perpetrators online have more access to them."
Telltale signs of abuse
Judi says that children communicate "what's happening with them by their behavior." It is particularly necessary to be "vigilant and sensitive" in observing behavioral changes, Judi advises. This means catching behavior that "is not normal for a child", or seeing "a child who is getting angry frequently". Judi admits that stress in the family can also trigger anger in children. "There's lots of reasons for them to get angry," she says, "but it's always something to explore and try to understand." The tools for that caregivers need to use are being vigilant, observant, and listening to children. This can help ensure that they are safe wherever they are, Judi says.
Third parties
Those who are not an immediate family member may pick up these signs in children with whom they come into contact. In this case, Judi advises that the "third party has to really listen to those signs" and "figure out if there's a pattern". If there does seem to be a pattern of erratic behavior, "they should get support for the child," she says.
Who's online when
Supervising children's online time and behavior "has really been difficult for parents," Judi says, "because obviously families are under stress." Families are facing much more stress under lockdown and they are navigating the same small space for longer periods of time. "And so it's easy, if the network is available, and if the child has a device, to just say, 'Oh well, they're quiet in the corner. We don't need to worry about them.'"
It is the adult's responsibility to understand "who they're interacting with online and how long they're spending online." She also suggests family rules regulating "when they're offline and the whole family's offline."
Have the conversation
Regulating when children are online, who they are online with and what they are doing online "really changes by age". Judi admits it is easier to regulate younger children. The key with adolescents is dialogue, Judi says. It requires "teaching them about when they could be at risk and what are the signs when somebody could be trolling them, could be wanting to access them, asking them to do things that are inappropriate, or make them feel uncomfortable. These are the "types of conversations parents need to have with their child," Judi says.
Taking care of everybody
Providing care for others, and not causing harm to oneself or others begins with caring for oneself, Judi stated:
"In order to take care of our children and our families we need to take care of ourselves. There's always the great instructions that come when you're in airplanes that say you put your own oxygen mask on first before you put it on your children. I think that applies here: we need to take care of ourselves. We need to know how to set limits on ourselves, when we need to take breaks; when we find out that we're getting really stressed out, when we're feeling anger, that we have systems for coping, for handling that – either by removing ourselves from situations or by seeking support and talking it out, whatever works for us."
The three "Rs"
Parents need to clearly identify what their expectations are of their children and clearly communicate them.
To achieve this goal, Judi recommends the three "Rs": to "Reassure, to have Routines, and to Regulate". The last R not only applies to regulating children, Judi said. It means "Regulating our own emotions as adults and also teaching children how to regulate emotions."