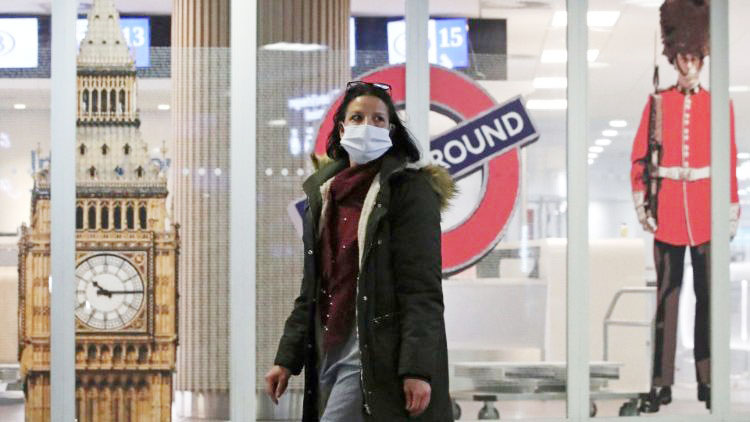 European neighbours shut doors to Britain amid alarm over new coronavirus strain  (REUTERS)
More and more nations around the world are cutting travel ties with Britain due to alarm about a new more infectious strain of the coronavirus. British Prime Minister Boris Johnson says the new variant of the virus — which is believed to be 70 percent more infectious — has caused cases of the virus to soar in southern England.
France, Germany, Italy, Ireland, Belgium, India and Canada were among the many nations that cut transport links to Britain after Prime Minister Boris Johnson warned that the new strain of the virus was a danger to the country. On Sunday, the number of coronavirus cases in Britain surged by nearly 36,000, the highest daily rise since the start of the pandemic.
Here in London, Johnson was set to chair an emergency response meeting to discuss the travel ban issue and in particular the halt to the flow of freight in and out of Britain. On Sunday evening, France announced it was shutting its border for 48 hours to arrivals of people and trucks from Britain.
The move has closed off one of the most important trade arteries with mainland Europe and British supermarkets have warned it could lead to a shortage of fresh food supplies if the closure continues. Long queues of trucks were reported in south east England hours after the travel ban went into effect.
The travel restrictions have compounded problems for Britain just days before it is due to leave the European Union on December 31st after a transition period this year. London and Brussels have so far failed to reach a post-Brexit trade deal, raising the prospect of chaos in goods traffic.
Scientists say there is no evidence yet that the new more infectious strain of the virus detected in Britain is either more lethal or causes a more severe illness.
But the variant's ability to transmit the virus more easily has caused global alarm and left Britain looking more and more isolated. – Vatican News