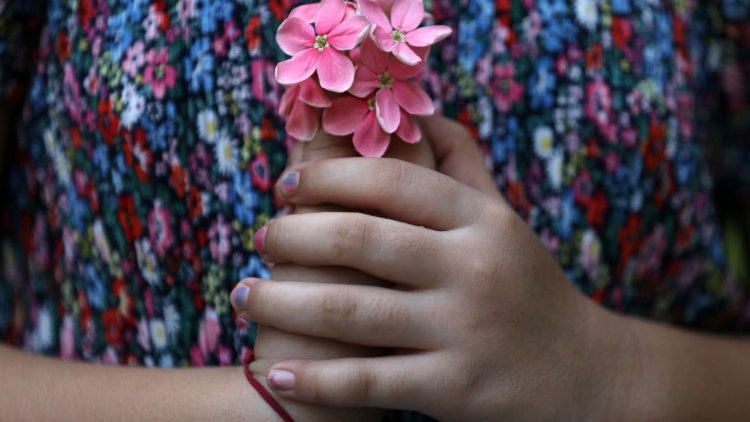 2 October is Grandparents Day 
Celebrated on the feast day of the Guardian Angels, Grandparents Day is an occasion to show elder generations how much we love and value them.
The global coronavirus pandemic has brought suffering, fear and instability to all. The elderly have been deeply impacted by the emergency, not only because of their vulnerability health-wise but because the isolation measures taken by governments to prevent the spread of the virus have made loneliness an ever more poignant reality for grandparents and elderly people in homes.
That's why Grandparents Day, celebrated on 2 October, is even more special this year and calls for a warm response from families and children.
As Charles Lansdorp, founder of the Felini Foundation that promotes a closer relationship between generations told Vatican Radio, we mark Grandparents Day on the feast day of the Guardian Angels because, in a way, our grandparents are like guardian angels to their grandchildren.
Although he lives in Milan, Charles is a Dutch national. He explained that since Grandparents Day began to be officially marked in Italy in 2005 with events and audiences subsequently also held in the Vatican, he has been involved in providing the thousands of flowers used to decorate St. Peter's Square for the occasion.
But, he notes, the close tie between grandparents and flowers goes back much further.
In 1997 he explained, his foundation participated in a European Community project for schools that aimed to bring children closer to nature. In that occasion, he said, "We found out that grandparents have a lot of knowledge about flowers and plants."
A precious legacy
It's a day to honour grandparents and to help children become aware of their legacy, a valuable relationship that Pope Francis has repeatedly upheld. The Pope has also often called on the young generations to "help" the elder ones, to be aware and in touch with them and to be present in warding off loneliness and abandon.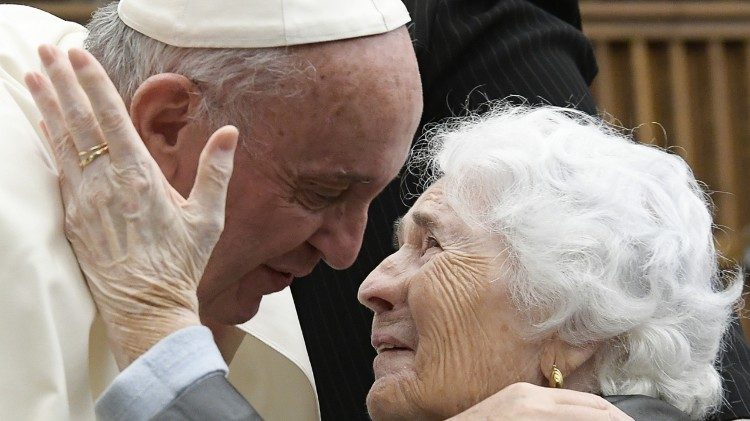 Pope Francis repeatedly upholds the need to love, respect and cherish the elderly
Grandparents Day
We can all participate in Grandparents Day, Charles said: "It is not difficult!"
As the Pope himself has suggested children can make use of social media platforms to show their grandparents they love them and have not forgotten them.
At a moment in time when grave difficulties persist, he concluded:  "I really hope we can show, together, how important relations between generations are."  – Vatican News