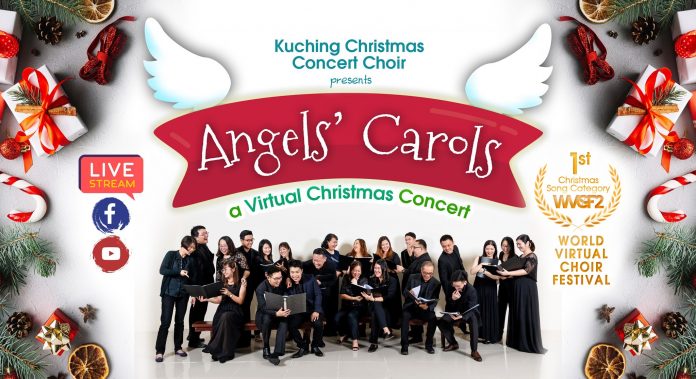 KUCHING — The Kuching Christmas Concert Choir (KuCCC) returns this year to an online platform to present "Angels' Carols: A Virtual Christmas Concert" on 23 December 2020. The concert will be streamed live via Facebook and YouTube at 8.00 pm.
KuCCC comprises singers from various parishes in Kuching. With Benedict Lo Jin Chi as the choirmaster and conductor, and Jeffrey Tang as manager, KuCCC won the Christmas Song Category at the 2nd World Virtual Choir Festival 2020 organised by the Bandung Choral Society.
"This year has been profoundly challenging and unprecedented for all of us," remarked Tang. "With the pandemic affecting so many of us, there has never been a better time to share the joy of Christmas than now."
Aside from promoting choir and chorale activities within the community, organisers of the concert hope to share the joy of Christmas with everyone. The public is encouraged to donate generously by purchasing specially designed gift cards.
Donation can also be made online through www.simplygiving.com/appeal/kuccc2020. Profit from sales and all donations will be channelled to the Home of Peace and to the Migrant Ministry of the Archdiocese of Kuching.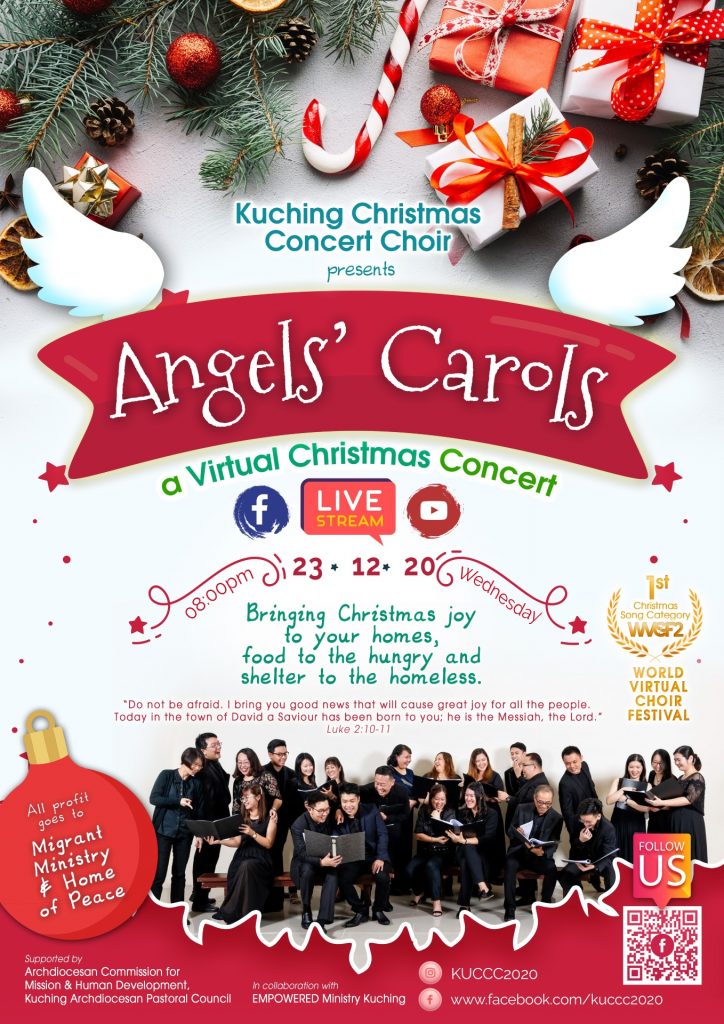 The virtual concert is organised with the support of the Archdiocesan Commission for Mission and Human Development of the Kuching Catholic Archdiocese Pastoral Council, in collaboration with EMPOWERED Ministry Kuching.
Further details regarding the donations and concert can be obtained by visiting KuCCC's Facebook page at https://facebook.com/kuccc2020 and their Instagram page at @kuccc2020 or WhatsApp +60146945414 for more information. – Today's Catholic