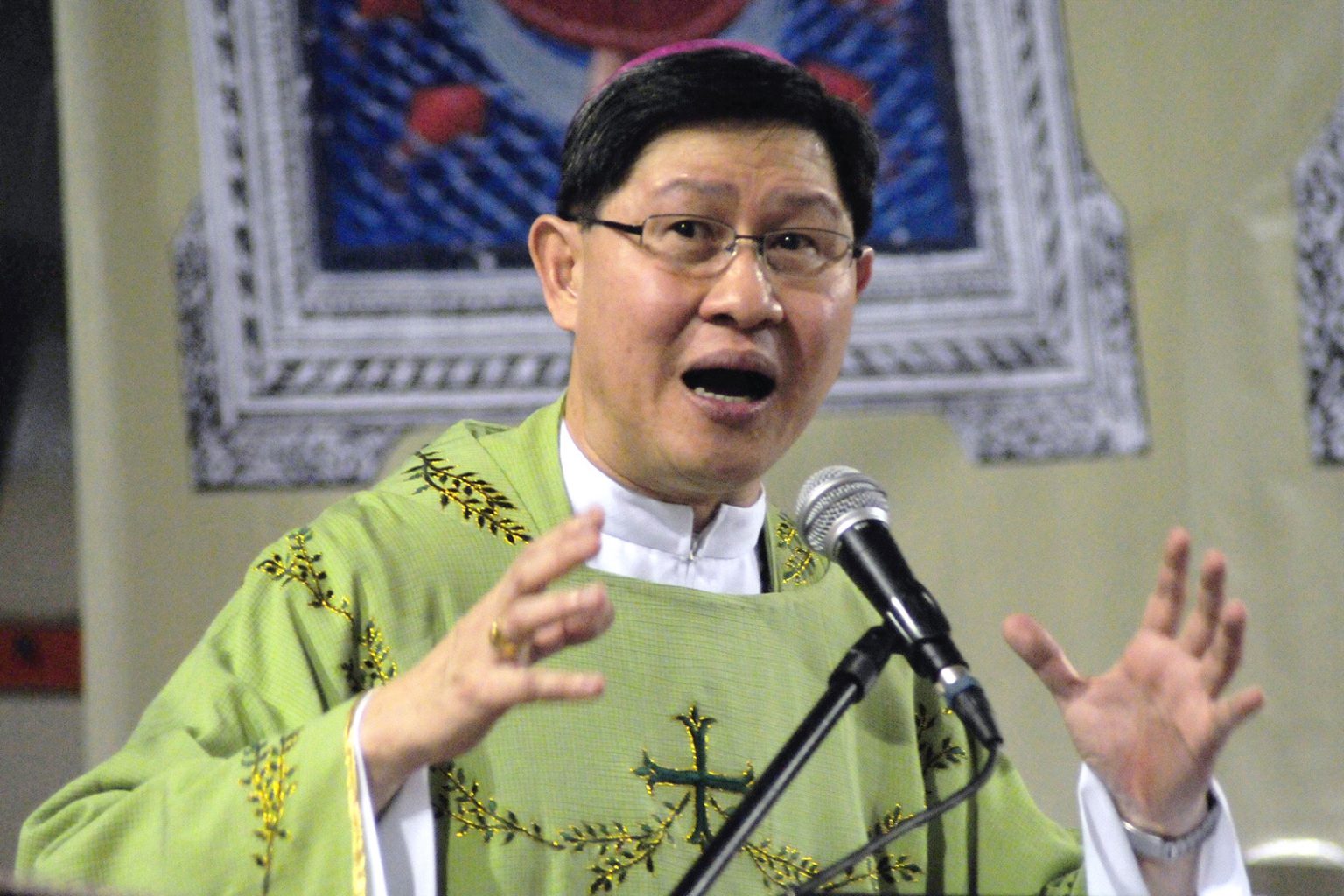 Cardinal Luis Antonio Tagle, Prefect of the Congregation for the Evangelization of Peoples.
ROME – Cardinal Luis Antonio Tagle on Sunday has criticized governments' tendencies to hide the poor during big international events.
Without being specific, he lamented how "the poor are usually buried" so they wouldn't be seen by foreign visitors.
"When we have international guests, one thing that governments do is to hide the poor for they are a cause of shame and embarrassment," said Tagle, Prefect of the Congregation for the Evangelization of Peoples.
The cardinal was speaking in his homily during Mass to mark the 4th World Day of the Poor at the Pontificio Collegio Filippino in Rome.
According to him, Christians are called to proclaim Jesus without fear, and without shame.
And he warned that these actions against the poor are just among the "many ways in which we bury Jesus".
"If we bury Jesus, our treasure, and bury our faith, we are just one step away from burying the poor into forgetfulness, neglect," Tagle said.
The annual World Day of the Poor was instituted by Pope Francis in 2016, at the end of the Year of Mercy.
In a Mass at the Vatican, the pope said that serving the needy is the core of the Gospel.
In his homily in St. Peter's Basilica, he stressed that the preferential option for the poor "is the key criterion of Christian authenticity".
"Do not forget: the poor are at the center of the Gospel; the Gospel cannot be understood without the poor," the pope said.
"The poor guarantee us an eternal income and even now they help us become rich in love. For the worst kind of poverty needing to be combatted is our poverty of love," he added. – CBCP News