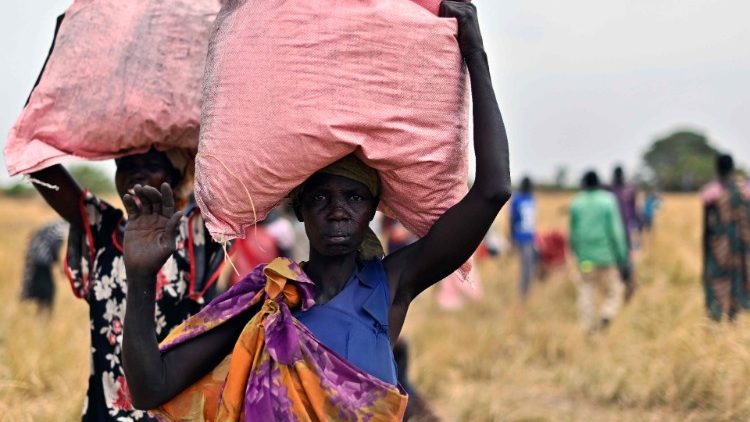 The World Food Programme delivers aid to a village in South Sudan as part of its effort to provide assistance to millions of people impacted by the pandemic and with famines looming  (AFP or licensors)
By Vatican News staff writer
Pope Francis' encyclical letter "Fratelli tutti" provided the inspiration and the themes for reflection at an on-line seminar organized by The Pontifical Lateran University.
Fratelli tutti: an encyclical for beyond the time of crisis is the loose translation of the title of a webinar aiming to define the foundations upon which to build a future that is more peaceful and just.
Pope Francis's encyclical letter on Fraternity and Social Friendship not only emphasizes that in our common home we all live as one family, it also proposes concrete actions to restore the world and overcome the ills generated by the pandemic crisis, which has now become a health, economic, social and political one.
Commitment of people and institutions
Proposing universal fraternity and solidarity as the only ways with which to build a better, more just and peaceful world, the Pope asks for the commitment of all: people and institutions.