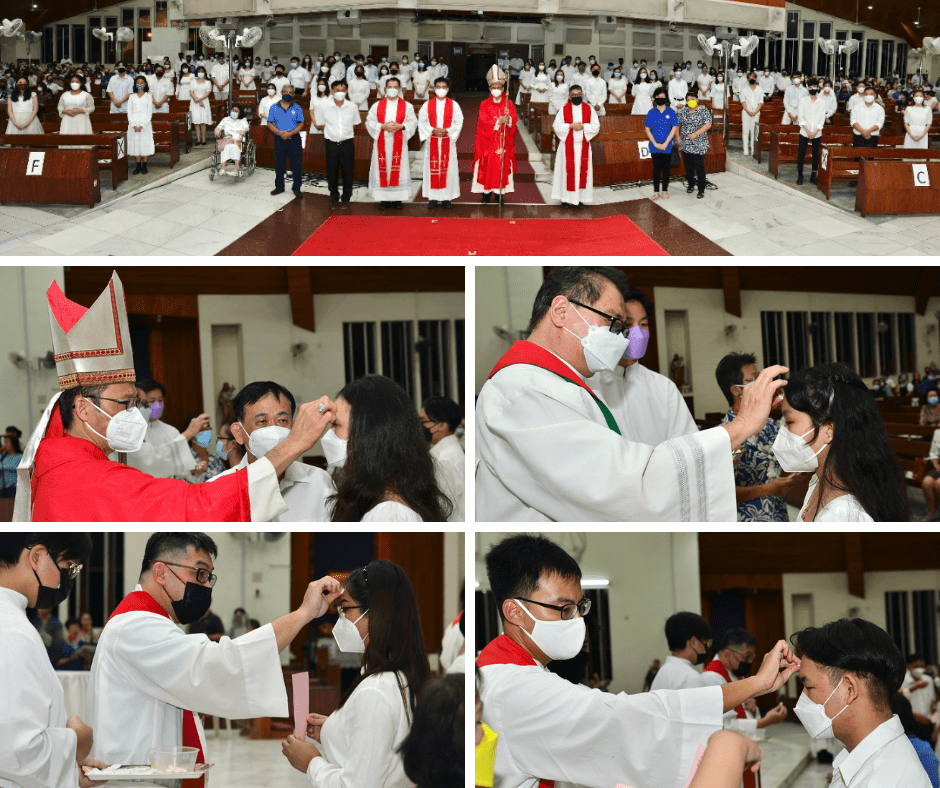 Confirmation of 107 teenagers in Sacred Heart Cathedral Parish, Nov 18
KOTA KINABALU – It was a joyous sacramental celebration for the parish when the second batch of 107 Catholic teens from the English class of the Faith Formation of Sacred Heart Cathedral received their Confirmation.
Despite the many restrictions to conduct face-to-face classes in preparation for Confirmation, for the candidates 18 November 2021 would forever mark a significant moment when they become "soldier for Christ".
Through the Sacrament, they received a special outpouring of the Holy Spirit, who gives them the ability to take a greater, more mature role in the Church's mission of living the Christian faith daily and witnessing to Christ everywhere.
The rites within Mass were presided by Archbishop John Wong, and assisted by parish priest Fr Paul Lo, and his assistants Fr Saimon William and Fr Joshua Liew.
In keeping with the SOP protocol, only the parents, godparents and catechist in charge, besides the candidates, were allowed to be present in-person.
In his homily, the Archbishop reminded the candidates that this is where their mission and journey in Christ becomes more purposeful as they were now able to let God lead and guide them as "soldier of Christ".
He also emphasized to the candidates to practice Christ's way to be more loving, joyful, peaceful, patient, kind, good, truthful, gentle and have self-control in their life.
The parish community prayed that the students "may grow in spiritual faith and knowledge of Lord and Saviour Jesus Christ" (2 Peter 3:18) with the help of the Holy Spirit.