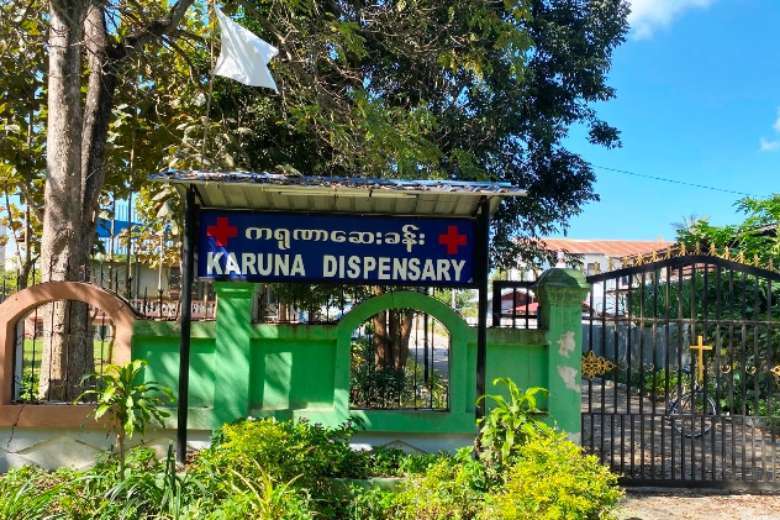 The Karuna dispensary situated inside Christ the King Cathedral compound in Loikaw, the capital city of Kayah state, was raided by Myanmar junta forces on Nov. 22. (Photo supplied)
Catholics in strife-torn Myanmar continue to be targeted by the military junta. In other Asian nations, Catholics and others leap to support communities in distress and join forces to battle for rights and justice.
In conflict-ridden Myanmar, the military junta has once again targeted the Catholic Church. More than 200 soldiers and police officers stormed into Christ the King Cathedral in Loikaw, the capital of Christian-majority Kayah state last Monday.
Forcibly entering the Catholic clinic, the bishop's house and the church building, they forced 40 patients to move out, arrested 18 health workers including four doctors, nurses, pharmacists and volunteers and took away medical records.
Like other Christian stronghold states, Kayah has experienced increasing attacks on civilians and the Church since February's military coup. In Loikaw Diocese, some 10 parishes have been seriously affected by fighting between the military and ethnic rebels that has displaced about 100,000 people.
Five churches and a Marian shrine in Pekhon Diocese sustained damage from artillery shelling. 
India
In the southern Indian state of Andhra Pradesh, hit by devastating floods, Catholics joined the government to rush aid to victims. At least 130 people were killed and many were missing after a dam broke in Kadapa district.
Father Talari Balaraju, director of the social service society in Kadapa Diocese, said heavy rain in the previous week caused the dam to break and flood hundreds of villages. The priest said the death toll was calculated from local reports, contradicting the government's claim that there had been only 33 deaths.
Some 50 Catholic volunteers prepared food, medicines, clothes and other items which were distributed among flood-affected people.
Initial reports suggest flooding has destroyed crops on 1,500 hectares of land and over 2,275 families were affected, including 1,435 families who lost their homes.
A flooded village in Kadapa district of Andhra Pradesh state, where more than 130 people are feared dead after heavy rains and floods since Nov. 19. (Photo supplied)
Pakistan
Church officials in Pakistan have urged caution after a Court in Faisalabad of Punjab province granted bail to two Christian nurses accused of blasphemy. Though the bail granted to staff nurse Mariam Lal and student Newish Urooj was in September, the news of their release was kept secret until the third week of November.
Police detained the nurses in April after Dr. Mirza Muhammad Ali from Civil Hospital in Faisalabad filed a complaint against them for allegedly scratching a sticker inscribed with a salutation for Prophet Muhammad.  
A Catholic official said they wanted to disclose the news during Christmas as they feared for the safety of the nurses from possible mob attacks.
Blasphemy is a thorny issue for religious minorities in Pakistan, where mere allegations lead to mob attacks and murders. The Lahore-based Centre for Social Justice recorded a record 200 blasphemy accusations last year.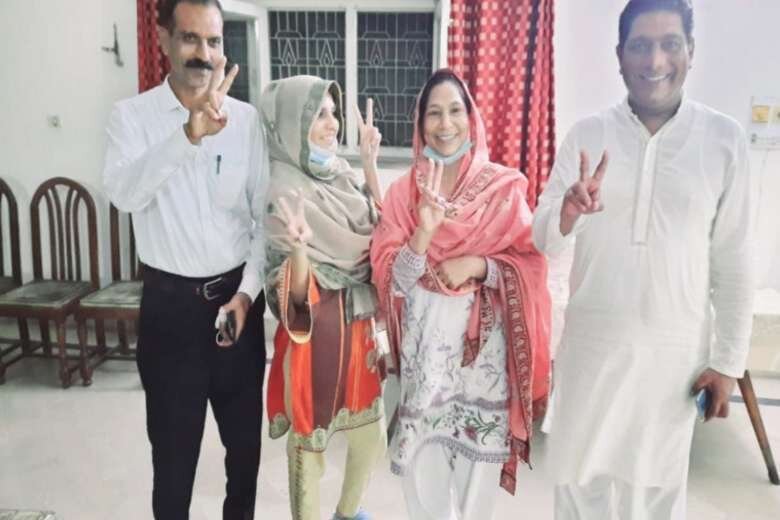 Advocate Atif Jamil Pagaan (right) with the Christian nurses accused of blasphemy. (Photo supplied)
China
In China, the Catholic Church continues to thrive despite trials and tribulations amid repression by the communist regime.
In recent weeks, Catholics have welcomed several new priests, which is seen as a sign of new hope for the community. Due to the Covid-19 pandemic, ordination ceremonies were held with restrictions in the presence of a limited number of faithful, but the events had no lack of celebrations or enthusiasm.
The ordinations were held in the Archdiocese of Shenyang of northernmost Liaoning province, Haimen Diocese in east-central China, Wanxian Diocese in Chongqing province and Yunnan province. In Yunnan, the Catholic community welcomed two new priests from the Jingpo ethnic group.
Officially, mainland China has 6 million Catholics. However, church sources claim there are 12 million Catholics in China.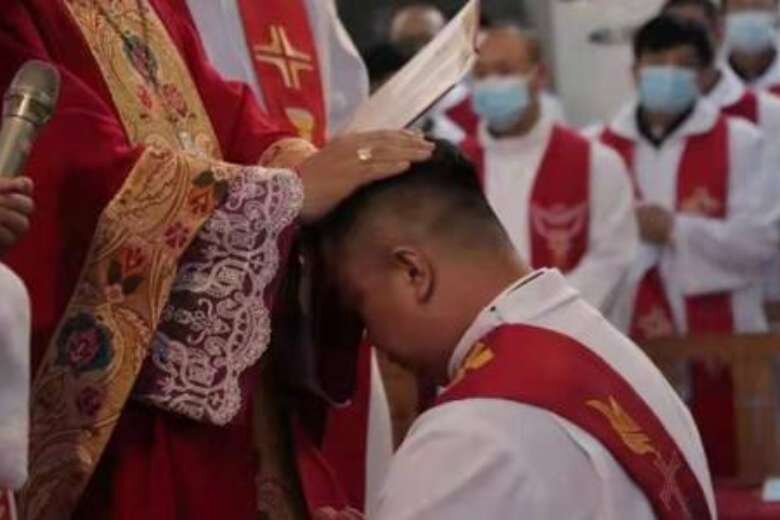 A Catholic priest is ordained in China. (Photo: Fides.org)
Timor-Leste
Pope Francis has revoked the priesthood status of Martinho Germano da Silva Gusmao, a diocesan priest in Timor-Leste who aims to run for president in the Catholic-majority nation.
Baucau Diocese made the revocation public in a communique on Sunday. It also explained that the priest's dismissal was in response to his request to Pope Francis sent last year.
53 year old Gusmao submitted a resignation letter to the bishop of Baucau, Dom Basilio Nascimento and to the pope in February 2020. Bishop Nascimento, who died last month, suspended Gusmao from priestly duties in August.
Gusmao studied political science at the Pontifical Gregorian University in Rome. He is a former commissioner of the National Electoral Commission of Timor-Leste and a lecturer at a church-run philosophy and theology institute in capital Dili.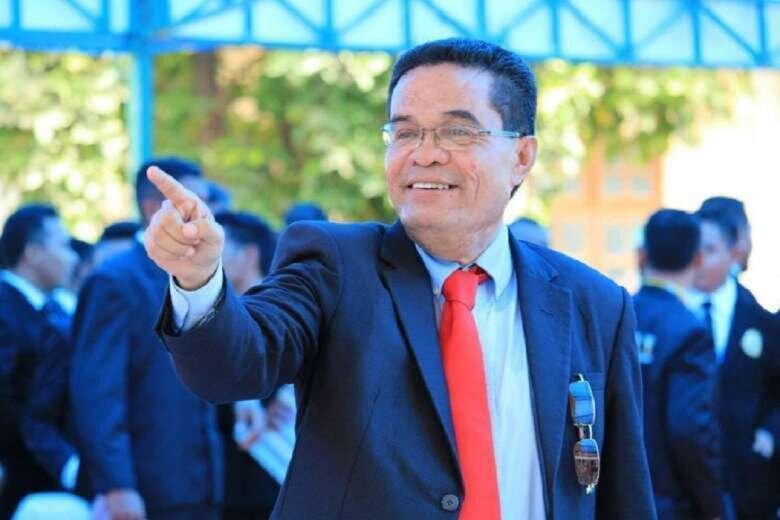 Martinho Germano da Silva Gusmao wants to run for president next year. (Photo supplied)
Indonesia
A group of Indonesian lawyers have lent support to a Catholic priest Father Antonius Benny Susetyo, who came under fire from conservative Muslim groups after sharing a video criticizing the country's top Muslim clerical body after an official was arrested for suspected terror links.
Radical Muslims accused Father Susetyo, a member of a presidential unit promoting communal tolerance, of stoking religious violence by meddling in the affairs of the Indonesian Ulema Council.
Last week police arrested Ahmad Zain An-Najah, a senior official of the council, for his alleged ties with the Jamaah Islamiyah, a terror group responsible for a series of attacks across Southeast Asia.
Father Susetyo criticized the council for allowing An-Najah to hold a post in the organization. Both Christian and Muslim lawyers from the Archipelago Lawyer Movement have defended the priest and criticized unwarranted attacks against the priest on baseless allegations.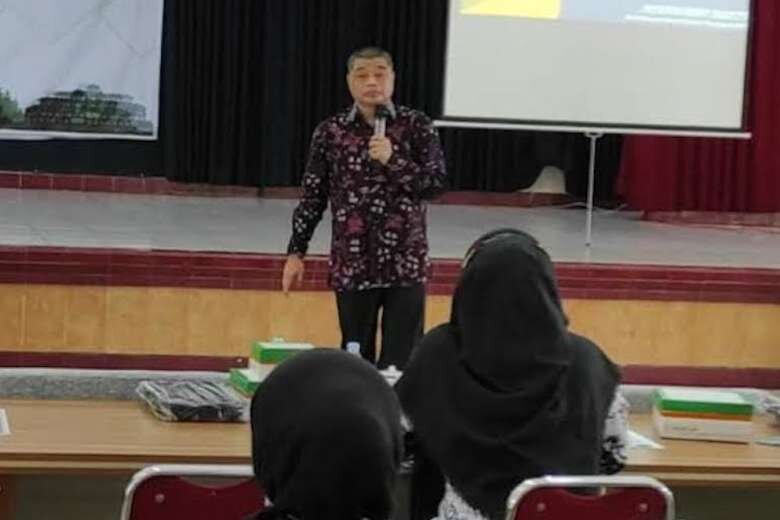 Father Antonius Benny Susetyo, a member of a presidential unit promoting communal tolerance, speaks at a seminar in Jakarta in this file photo. (Photo supplied)
Cambodia
Ireland-based human rights group Front Line Defenders has honored individuals and organizations from six countries for their fearless defense of rights amid threats and violence. The group announced the winners of the 2021 Front Line Defenders Award for Human Rights Defenders at Risk on Wednesday.
This year's laureates are Mother Nature Cambodia, Palestinian youth activists Sami and Sameeha Huraini, land rights activist Aminata Fabba from Sierra Leone, Aleh Hrableuski and Siarhei Drazdouski from Belarus who advocate for rights of people with disabilities, anti-racism campaigner Mamadou Ba from Portugal and women's rights defender Camila Moradia from Brazil. They have withstood various forms of harassment, intimidation and threats, including violence, detention and jailing, for their activism.  
Mother Nature Cambodia has campaigned relentlessly for the preservation, promotion and protection of Cambodia's natural environment.
This year three young activists from the group were jailed for 5-10 years for their campaigns on various issues including pollution and illegal logging in protected areas.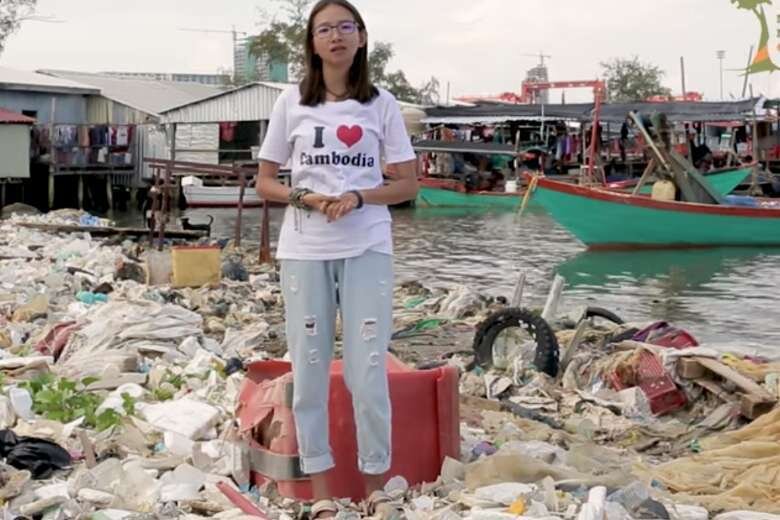 Sun Ratha, an environmental activist from Mother Nature Cambodia. This leading environmental group is among the winners of 2021 Front Line Defenders Award for Human Rights Defenders at Risk. (Photo: Mother Nature Cambodia)
Thailand
The suicide rate in Thailand among teenagers has significantly increased Thailand, with experts pointing fingers at rising stress and desperation due to the coronavirus pandemic and economic problems. The nationwide suicide rate has risen to 7.37 per 100,000 people from 6.64 the year before.
While youngsters commit suicide out of depression over their situation at home and school, millions have faced mental stress due to the economic fallout of the pandemic.
In a shocking case on Nov. 15, a 34-year-old woman left her three-year-old daughter on a bridge at a motorway near Bangkok at night and jumped to her death into a canal.
The single mother had been experiencing emotional and financial problems. A 2019 study found that Thailand had the highest rate of suicides within the ASEAN countries.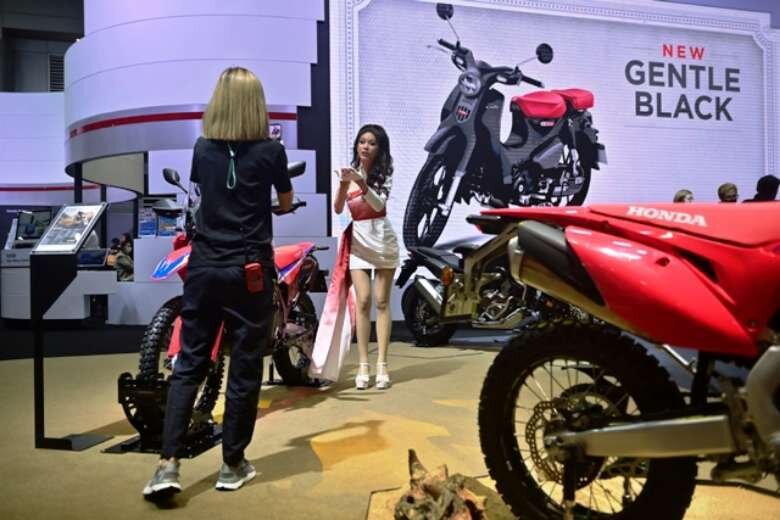 A model films a video for social media with a Honda motorcycles employee at the 42nd Bangkok International Motor Show in Thailand on March 26. (Photo: AFP)
Philippines
A group of Catholic lawyers in the Philippines provided cash and grocery packs to drivers of Manila's iconic jeepney buses who were among the hardest hit by the pandemic.
The drivers were left in misery when transport authorities suspended jeepneys and buses in March 2020 due to the Covid-19 pandemic. The ban was only lifted on November 4. The drivers were given up to 20,000 pesos or 400 US dollars in aid with a 5,000-peso handout and interest-free loans of up to 15,000 pesos payable in 12 months.
A jeepney driver said that many of them are still living hand-to-mouth and they have nothing to feed their children when they do not work. Many of them are debt-ridden as they were jobless for more than a year.
Transport authorities have reportedly started distributing fuel subsidies worth one billion pesos  equivalent to 20 million US dollars to more than 136,000 jeepney drivers.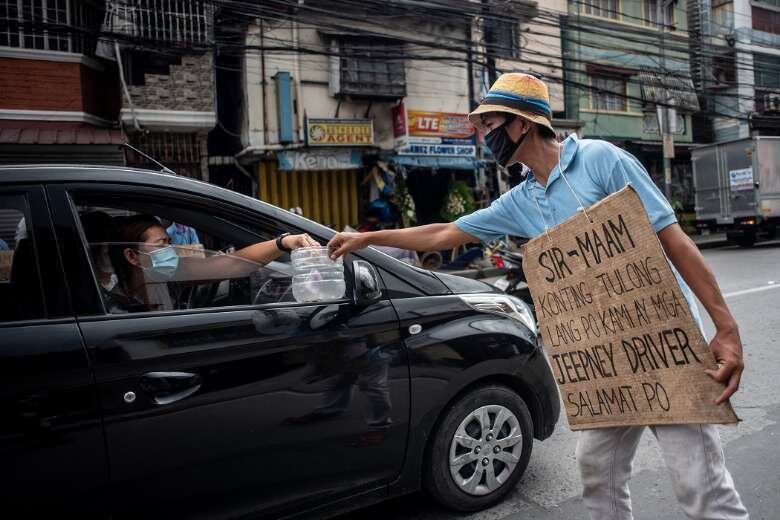 A jeepney driver wearing a face mask and a placard reading 'Sir/mam, asking for help, we are jeepney drivers' receives alms from a motorist on a road in Manila on Aug 6, 2020. (Photo: AFP)
Sri Lanka
This Wednesday, Sri Lanka's High Court began the much-awaited trial of 25 men accused of plotting the 2019 Easter Sunday terror attack. However, Cardinal Malcolm Ranjith of Colombo has repeated his demand for further investigations to reveal a suspected larger plot behind the atrocity.
The prelate said the Catholic community wants to know the "real culprits" behind the bombings and alleged there are attempts to cover up the crime. Cardinal Ranjith and the Catholic community have been vocal about finding justice for victims and repeatedly called for revealing the truth while rejecting the findings of several probes.
A local Islamist extremist group, National Thowheed Jamath, was accused of conducting the suicide attacks on three churches and four hotels on Easter Sunday in 2019 that left 269 people dead and over 500 injured.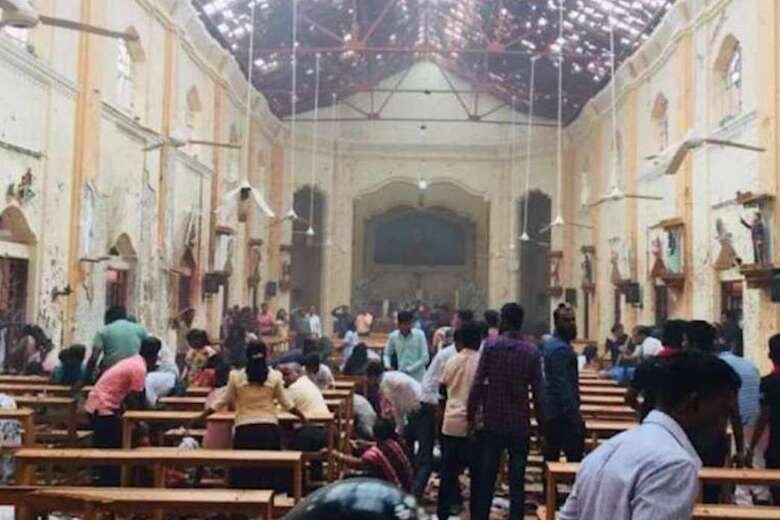 The damaged interior of St. Sebastian's Church after the Easter Sunday bombings in 2019. (Photo: Facebook)