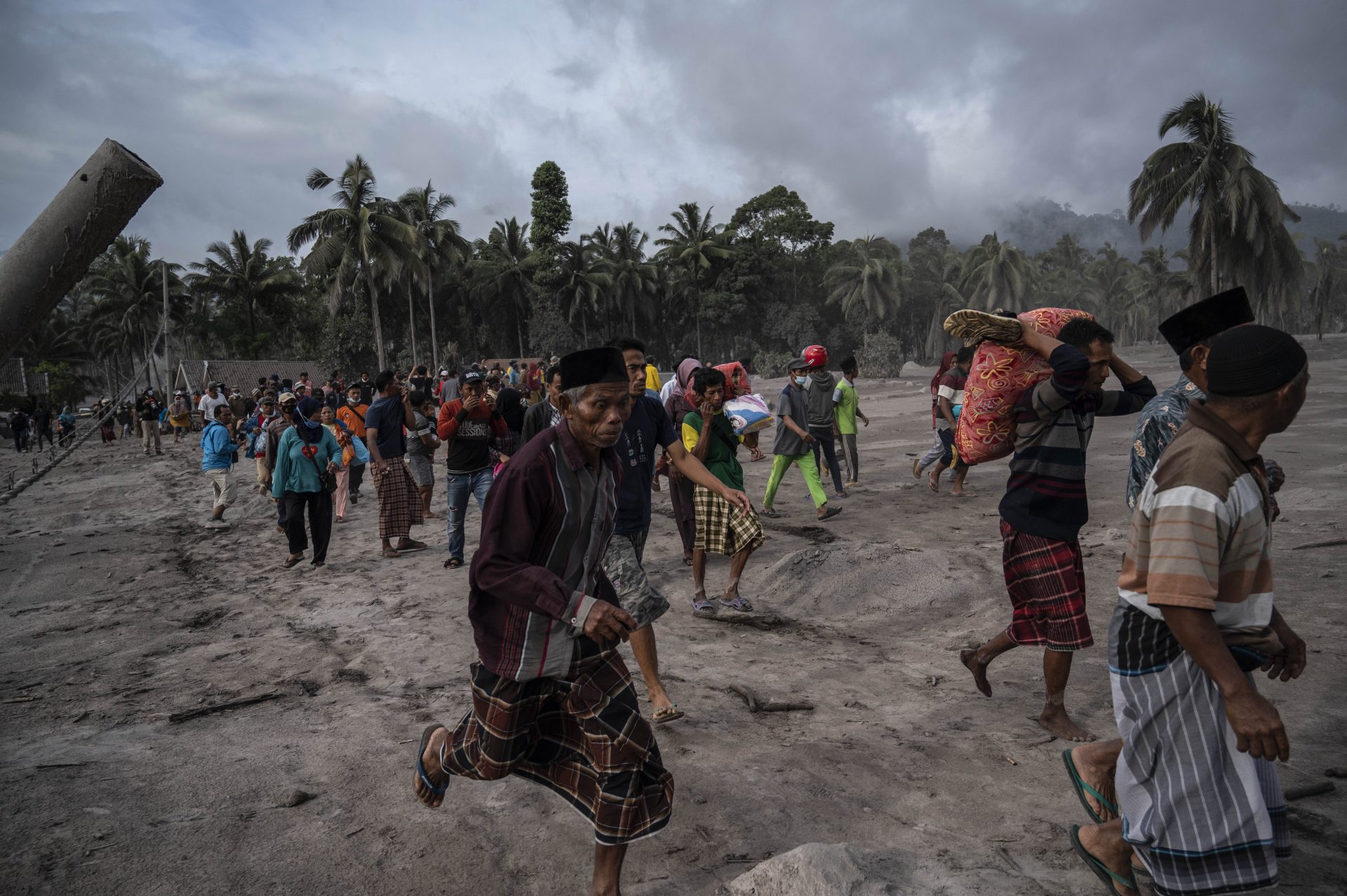 Villagers salvage their belongings in an area covered in volcanic ash at Sumber Wuluh village in Lumajang on December 5, 2021, after the Semeru volcano eruption that killed at least 14 people. (AFP Photo)
Pope Francis said he is praying "for the dead, the injured and the displaced as well as for the emergency personnel and civil authorities engaged in recovery efforts" following the eruption of Mount Semeru in Indonesia.
In a telegram, signed on his behalf by Vatican Secretary of State Cardinal Pietro Parolin, the pope said he was saddened to learn of the recent loss of life and destruction caused by the eruption.
In his message addressed to Archbishop Piero Pioppo, Apostolic Nuncio in Indonesia, the pope also assured all those affected by the disaster of his invocations "upon all the divine blessings of strength and peace."
On Tuesday, Indonesian President Joko Widodo promised to bolster evacuation efforts and repair damaged homes after visiting the site of a volcanic eruption on Java that has killed at least 34 people.
The 3,676-meter Mt. Semeru volcano erupted on Saturday sending a cloud of ash into the sky and dangerous pyroclastic flows into villages below.
Thousands of people have been displaced and 22 remain missing, according to the disaster mitigation agency.
Read the full news in LiCAS.news.