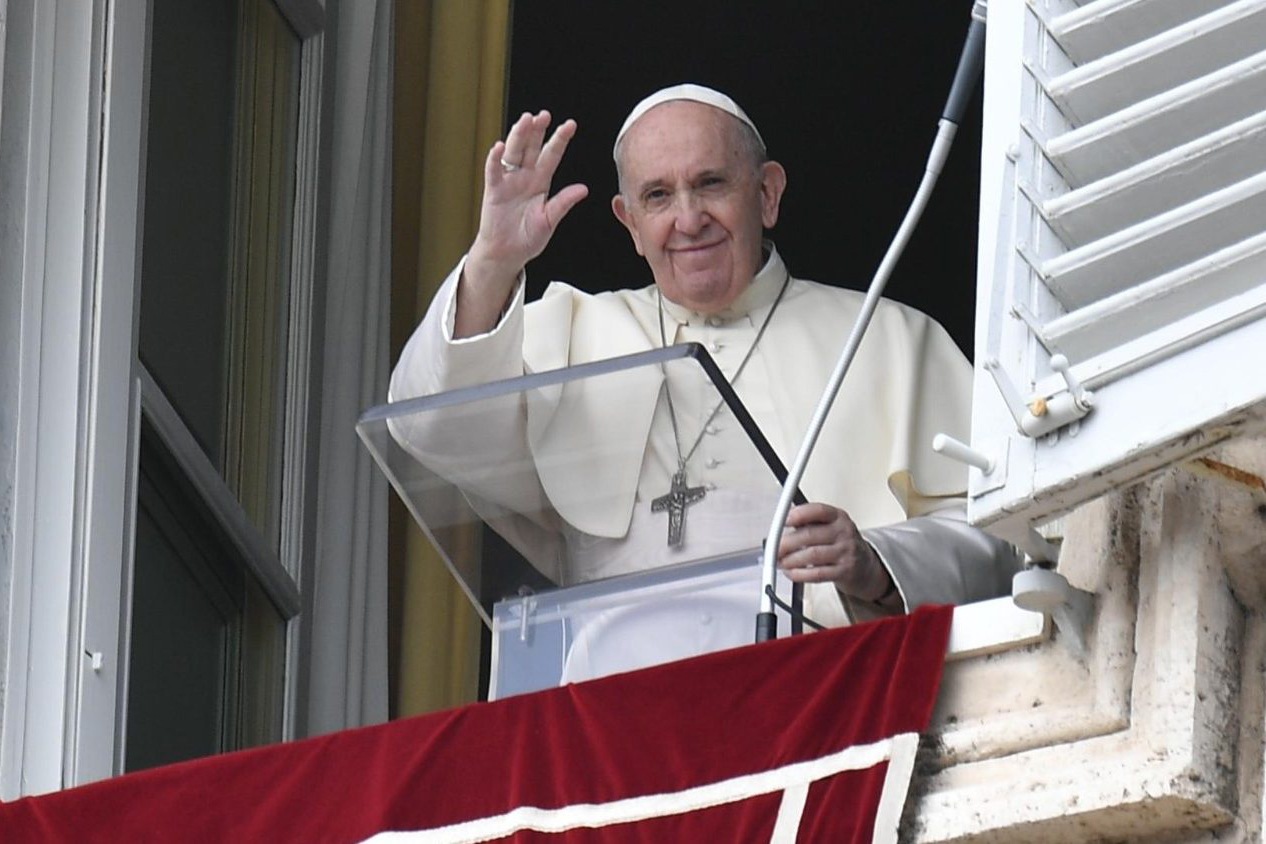 Pope Francis greets the faithful at the Angelus on Sunday, Sep 20 | VATICAN MEDIA
MANILA – Pope Francis called on Philippine Catholic educators to hone their students not just to become outstanding learners but also as authentic witnesses of faith.
The pope said that Catholic education must not only teach critical thinking, but also encourages "formation in Christian doctrine and morality".
Doing so, he said, would lead to formation of men and women "who are ready to take society's heavier responsibilities and to witness to the true faith to the world".
The pope's words were contained in his message for this year's Catholic Educational Association of the Philippines (CEAP) Congress.
The annual event, albeit held virtually this time because of the coronavirus crisis, opened on September 21 and will continue until September 25.
Fr. Elmer Dizon, CEAP President, stressed that as the pandemic continues, they will remain vigilant in responding to issues detrimental to their ministry.
Amidst the current challenges, he said that continued efforts are exerted so that Catholic schools "become catalysts of change".
"This is who we are. This is what God wants us to be," Fr. Dizon said.
For his part, Bishop Roberto Mallari of the Episcopal Commission on Catechesis and Catholic Education said that the educational sector is one of the most challenged today.
He said every school has to come up with learning modalities to address the needs of the students.
But the CEAP, the prelate said, "will not cower in fear but rather will stand firm in being steward not only to the learners but also to other schools".
"CEAP will be here to serve as wind beneath the wind of member schools as they struggle for survival amidst the pandemic," Bishop Mallari said.
On Friday, Cardinal Luis Antonio Tagle, prefect of the Vatican's Congregation for the Evangelization of Peoples, will deliver his keynote address to the CEAP Congress.
CEAP is an association of more than 1,500 Catholic schools nationwide. – CBCPNews