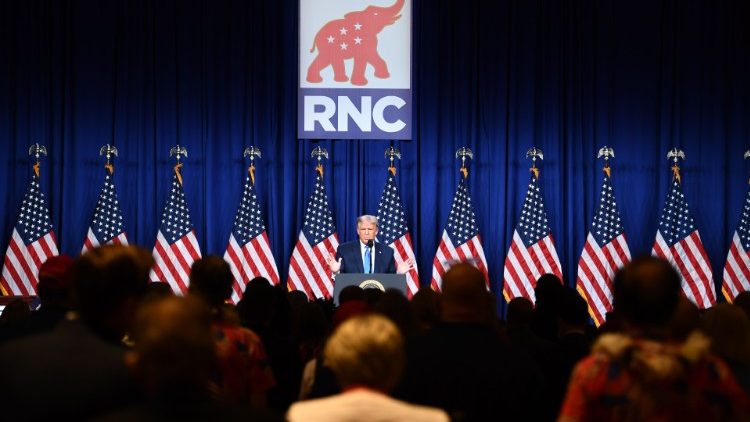 Donald Trump speaks on the first day of the Republican National Convention  
The Republican convention gets underway in Charlotte, Northa Carolina, with incumbent President Trump putting in an appearance on Monday, the day on which the party formally nominated him as their candidate.
Like the Democratic Party convention held last week, the Republican convention that got underway Monday evening in the United States, was a scaled down affair due to health measures imposed because of the Covid-19 pandemic.
Although the Republican convention is officially taking place in Charlotte, North Carolina, much of the event will be virtual.
The Republican Party in the United States formally nominated Donald Trump to stand for re-election on Monday, the first day of the national convention. Trump is seeking a second four-year term as the nation's president.
Trump to speak each day
In a break with the usual practice of party conventions, President Trump is expected to speak each day of the event; normally, the candidate delivers a major address on the final day.
Major campaign issues during this electoral cycle include the handling of the coronavirus emergency, and the question of systemic racism in the United States. – Vatican News