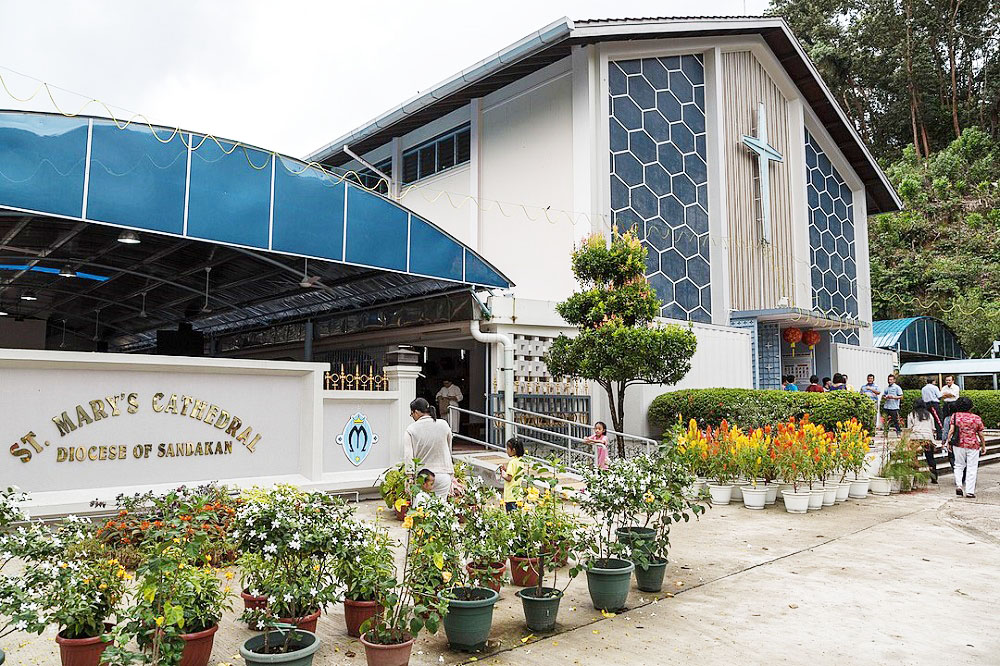 St Mary's Cathedral, Sandakan (wikipedia)
SANDAKAN – Parishioners of St Mary's Cathedral here are able to register for Mass online as the Cathedral prepares to reopen for Mass beginning Dec 12 and 13, according to a news release on the parish website @ cathstmary.wixsite.com.
The news, released by the parish priest, informed that the government through the Kementerian Perpaduan Negara (MKN), has once again allowed churches to reopen for prayer and worship.
This is the second time the Cathedral has reopened for Mass since the first lockdown under the Movement Controlled Order (MCO) in March this year. The first reopening took place during the Relaxed Movement Controlled Order (RMCO) in July.
The reopening of the Cathedral is in compliance with the latest SOP from Majlis Keselamatan Negara (MKN). For those who could not participate at the physical Mass, the parish continues to live stream the Mass to homes.
As the parish requires ample time to make the necessary preparation in compliance with the SOP protocol, parishioners are advised to register early @ cathstmary.wixsite.com/register. Registration ends midnight Dec 10.